Cox Engine of The Month
September-2023
balogh's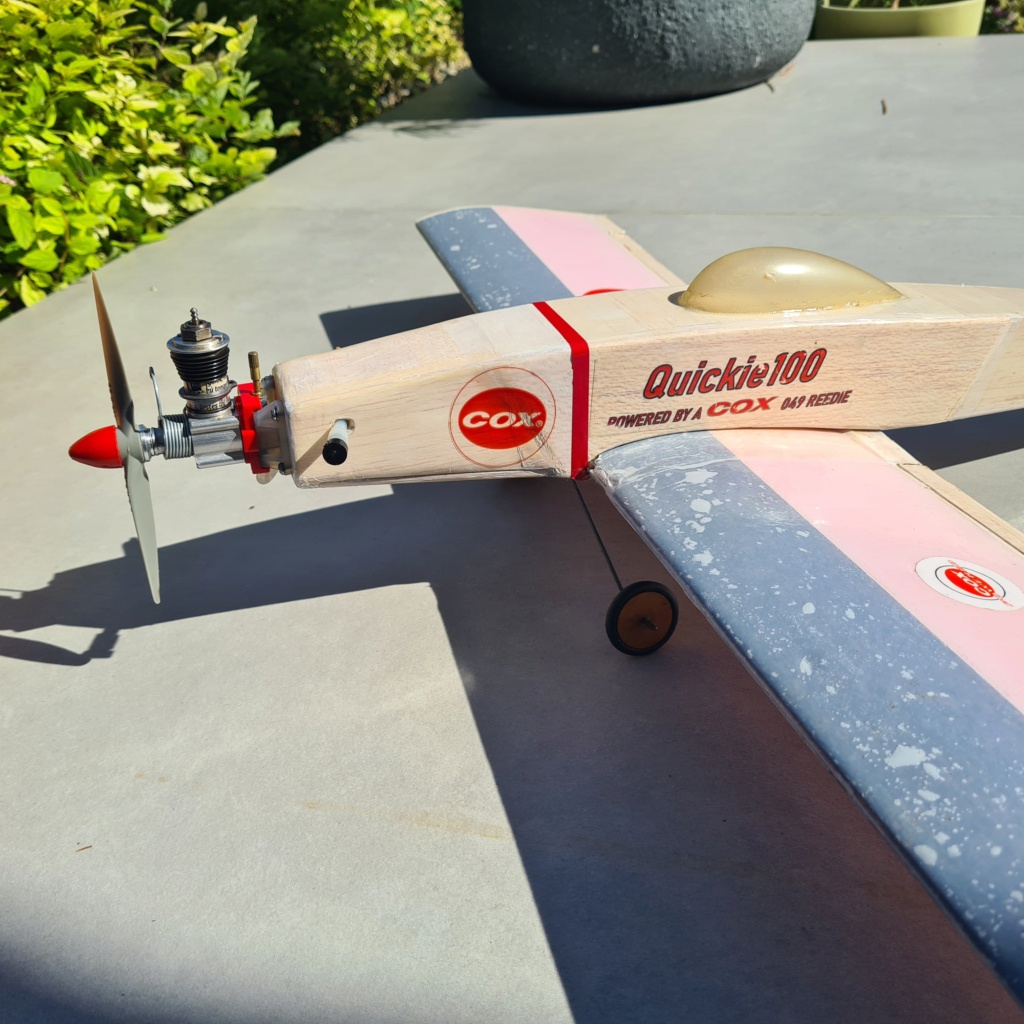 "Beefed up old stock 290 on my Quickie100 RC after plenty of airtime hours..."
---

---
PAST WINNERS
Let my grandkids fly a Cox Electric Bearcat. It was NIB when I bought it. But these old planes are too much fun to just leave 'em in the box. Charged the battery overnight, and we took turns flying a few laps until dizziness set-in. Granddaughter (8yo) was amazing (1st time) until she let the plane get a little too high on one side of her lap, and you know the rest of the story...

Looking to replace a broken prop and 1 landing gear.
Anybody got parts or sources for these old flying toys?

Thanks!

terry613

New Member





Posts

: 2


Join date

: 2019-08-11



Terry, the plane your describing sounds like a Cox Electro Charger. Is this the plane you place onto the 6 volt lantern battery? I had a trike geared Piper or maybe it was a Cessna. I just remember it having a vibrant green and black stripe. This is a bit of a taxi to the brain but that was 1976-77. I truly don't know how long they remained in production but I doubt it was much longer. Parts would be a bit hard to locate. I do recall a fellow who made a video on You Tube replacing the motor or batteries. The battery technology is pretty antiquated. I would think that you might be able to find something through Hobby King or possibly Horizon in terms of a prop. As far as gear wire, your best bet would try and just get some music wire and fabricate something. Ken

Ken Cook

Top Poster





Posts

: 5246


Join date

: 2012-03-27


Location

: pennsylvania



Thanks Ken,
Just got back from local hardware store. Gonna try a quickie repair!
Don't think the prop will be that hard to match.
Still amazed how well my grandkids flew the plane. Gotta try to fix it!

terry613

New Member





Posts

: 2


Join date

: 2019-08-11



Here's some photos from my Cox archives.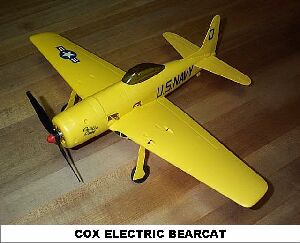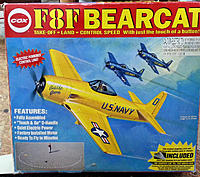 Wish I had better photos.. and could give more info. Hey Terry, If you still have the model's paperwork... there should be a spare-parts order-form. From that; the propeller
size
(diameter/pitch) may be indicated. The glow-engine airplane parts diagrams always stated the replacement-propeller's size. I don't see why the electric versions would be any different.
There are a LOT of replacement propellers currently available for the
skads
of drones/quad-copters on the market today. I'm sure that you could find a comparable propeller. Try to obtain specs. on the hole in the hub.. and match, if possible.
Also.. if the original flight-batteries are the rechargeable "NiCd" type; consider replacing them with "NiMh" cells. They can be charged with the same charger that the NiCd batteries used. The NiMh batteries will also be available in a larger capacity.. (if desired..) and can be recharged at any "state of charge".. unlike the older NiCd technology. This aspect alone makes the NiMh an attractive upgrade.. and won't adversely affect the balance of the model.. so long as the
pack-configuration
is the same. (IE; AA NiCd's vs. AA MiMh's)
---
Permissions in this forum:
You
cannot
reply to topics in this forum