Cox Engine of The Month
June-2020
Kim's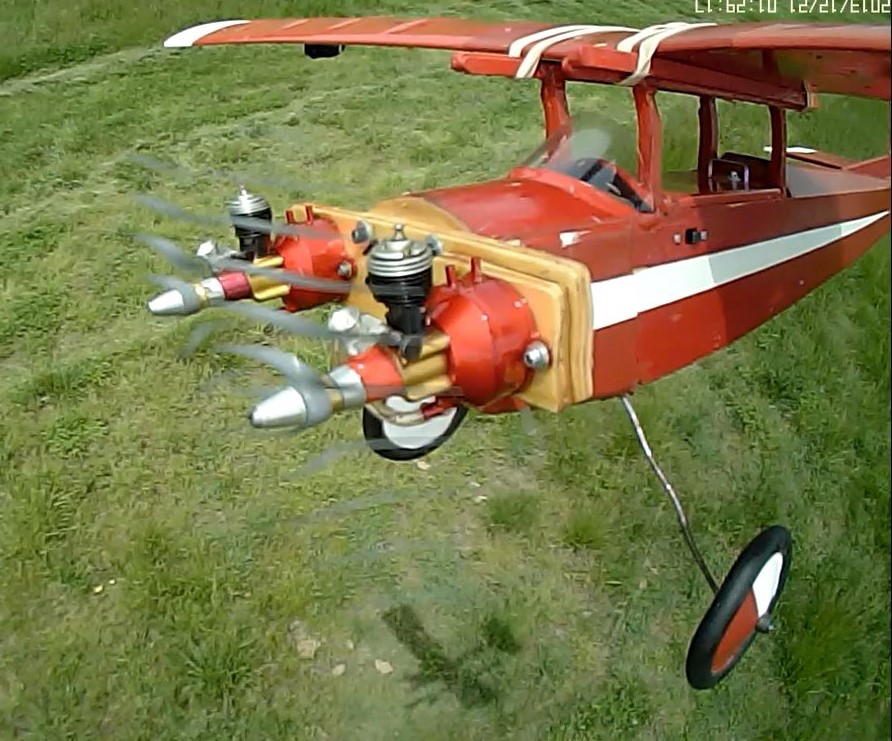 "Double Your Pleasure" Two .020 Tee Dees and Their New Tanks"
---
PAST WINNERS
Page 3 of 3 •
1, 2, 3
CYPRESS Technology announced that the CTRF6936 chip which the Spektrum DSM2/X
, Lemon and Orange compatible receivers relied on was End-of-Life and would no longer be manufactured. As such, Spektrum and Lemon were left scrambling to find a replacement chip for their receivers. Spectrum elected, I believe, to use Texas Instrument's CC2650 which combined microprocessor and RF functionality on the same die. Lemon selected a different chip from a different vendor using SDR (Software Defined Receiver) protocol based on firmware loaded onto the chip itself.
With the change to newer chips and the improved die designs, both Spektrum and Lemon have benefited from improved performance. DSM2 and DSMX are trademarks registered to Horizon Hobbies and refer to the frequency agility that allows multiple TX/RX pairs to operate in close physical proximity in the 2.4GHz spectrum. Lemon's new protocol is DSMP (I don't know what Spektrum is calling its new protocol), but both are backwards compatible with DSM2 and DSMX transmitters. Consequently, Lemon is dropping all of their DSM2 only products.
That being said, I've used Lemon receivers almost exclusively for several years with no problems (dumb thumbing excluded). With the movement forward to DSMP protocol, all Lemon receivers are classified as full range. At $8.50 each, 6 channels and 3.8 grams, they're hard to beat.
Page 3 of 3 •
1, 2, 3
---
Permissions in this forum:
You
cannot
reply to topics in this forum