Cox Engine of The Month
March-2023
rdw777's
"Cox .020 w/Homemade Throttle - Pageboy"
---

---
PAST WINNERS
So while it has stayed around and below -40 F all day today, I got thinking of things I want to try and print Cox related. There was 2 things that came to mind. One was the little black adjustment knob for the brass and aluminum Cox needles. This was relatively easy as I had found a file online for the little knob. Secondly was the plastic cam for the Cox spring starters. This I had to design from scratch. The cam took a bit of playing around with the program to figure out how to do it and honestly, it turned out rather well if I do say so. Took a couple of tries to get the dimensions all correct, but finally nailed it. Did a little test with it and it does work. Now as to how long and well it will hold up will have to wait till spring. I will make them in a different material as I just used what I had loaded currently for trials. Please disregard the 'roughness' and 'stringiness' on the cams as they needed adhesion to print without problems and I did not clean them up before the picture. After I had the RH cam done, the LH one was a lot quicker to finish up.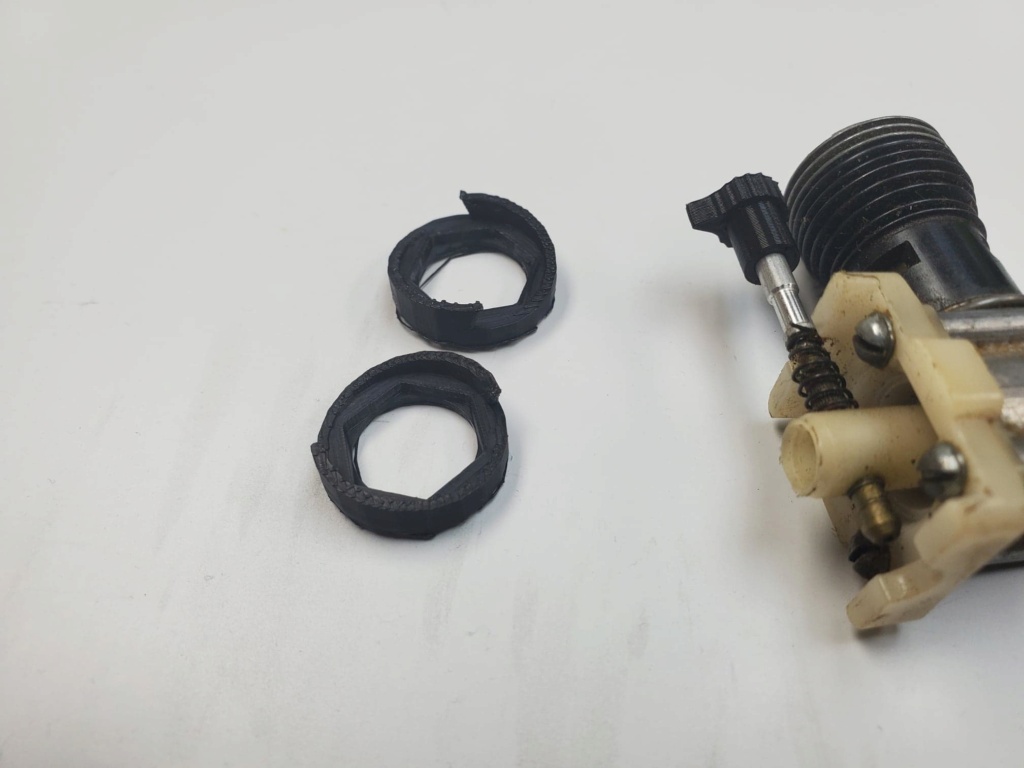 NEW222

Top Poster





Posts

: 3792


Join date

: 2011-08-13


Age

: 44


Location

: oakbank, mb



looks like they came out pretty nice!

Lukemiester

Gold Member





Posts

: 290


Join date

: 2020-10-08


Age

: 17


Location

: currently Wickenburg, AZ




NEW222

Top Poster





Posts

: 3792


Join date

: 2011-08-13


Age

: 44


Location

: oakbank, mb



Espo clutch its hard To Find and part easy To make if y have the machine its Somting y like To try couple new desing clutch cool that it work 3d print is sort of art and y dont have wat it take To use that kind of machines

davidll1984

Diamond Member





Posts

: 2092


Join date

: 2020-02-12


Age

: 38


Location

: shawinigan



Oh, I am sure you would do just fine David. It is honestly not as hard as it looks, more time consuming and thinking. Especially once you know how to use the designing software. I had some great help from people on here to get me started. And now, it seems to just get easier. The biggest thing is that once designed, it may take a couple of prints to get things just right. My cam spring starter pieces took 4 revisions to get just right, but it is part of designing I guess. I had absolutely zero experience with both printing and especially designing just days prior to the new year.

NEW222

Top Poster





Posts

: 3792


Join date

: 2011-08-13


Age

: 44


Location

: oakbank, mb



Similar topics
---
Permissions in this forum:
You
cannot
reply to topics in this forum