Cox Engine of The Month
January-2023
1/2A Nut's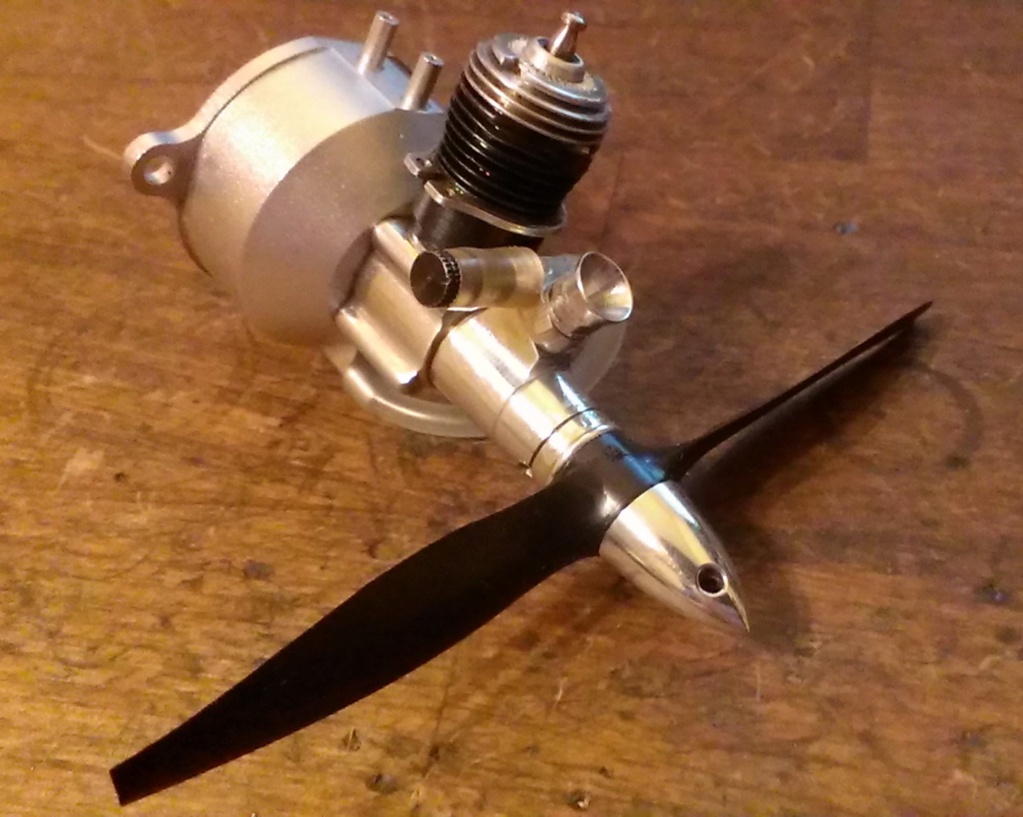 "Tee Dee .020 RC"
---

---
PAST WINNERS
Hello,
What are best fuel blends for sport flying Cox .049 Bees & Widows, a TD .049, and a TD .09. How do I break-in these engines. I am just now returning to flying Cox engines since the early 1960's.
Thanks
Robert

Ro31415

New Member





Posts

: 1


Join date

: 2022-04-20



Hello Robert,

many topics address these issues here. In a nutshell, the minimum lube content  is 20% that you need to blend in a COX engine fuel, of which at least half should be castor. I, for one, prefer all-castor lube and avoid synthetic oils. This is true for all COX engines with balljoint between the piston and rod. Nitro may vary between 5% up to even 50% or higher, but that may take its toll on the engine longevity. I usually run all my COX engines on 20%castor/20%nitro /60% methanol blend, with the only exception of the smallest 010 TeeDees that get 30% nitro on 20% castor and 50% methanol.


For running in, while COX advertised their finely fitted engines are ready for service once out of the box, some people begin with a few short runs of 1 minutes each, with rich fuel-air mixture, letting the engine run slow, in a "4-stroke "  manner. Restart after cooled down and repeat a few times, when you finally set the engine speed to max by leaning the fuel air mixture with the needle valve setting accordingly. This is not just a mechanical "lapping" process, but also a thermal stress-relief of the machined cylinder and piston mating surfaces, where finally everything will drop in its place with best compression and minimum friction.

Old stock, taper bore cylinder and piston combos are good for hundreds of hours of dependable service, thanks to the fantastic production accuracy of COX manufacturing in its heydays, as well as to the self-healing effect of castor that leaves varnish in occasionally inflicted wear patterns by dirt, scratched in the cylinder wall..
Last edited by balogh on Wed Apr 20, 2022 9:56 pm; edited 1 time in total (Reason for editing : typo correction)

balogh

Top Poster








Posts

: 4272


Join date

: 2011-11-06


Age

: 64


Location

: Budapest Hungary



Balogh Good informations I would like to add after the brake in period of the engine I suggest to reset the ball joint of the piston Or shortly after brake in They tend to come loose very quickly the first time. Befor the first reset Personally this is a point that I check and sometimes I reset even before the first try. For the fuel i like the bugy fuel 20%nitro 9%oil ad castor oil To 21%oil

davidll1984

Diamond Member





Posts

: 2084


Join date

: 2020-02-12


Age

: 38


Location

: shawinigan



---
Permissions in this forum:
You
cannot
reply to topics in this forum