Cox Engine of The Month
September-2023
balogh's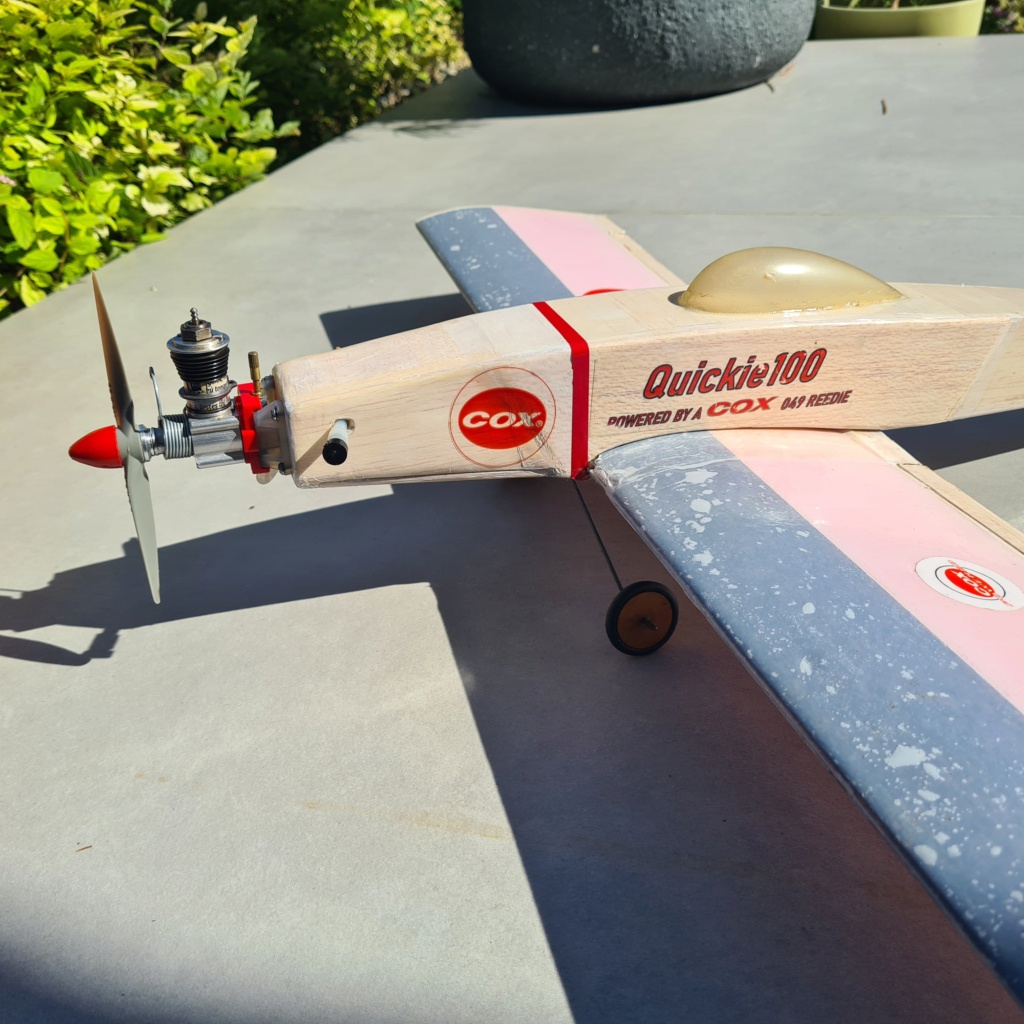 "Beefed up old stock 290 on my Quickie100 RC after plenty of airtime hours..."
---

---
PAST WINNERS
Page 2 of 2 •
1, 2
RknRusty wrote:

JPvelo wrote:I buy my bladder tubing at a fishing supply store, they sell it as 1/8.

Jim

No kidding, thanks for the tip. I've got a good fishing outfitter nearby. I'll check it out, because I'm down to my last 10 inches of the stuff. I used to change them all the time, but now I just rinse them with alcohol, squeeze it out and use them a bunch of times. What sort of use do they sell it for? The big stuff makes great slingshot rubber.
I don't know what they use it for. I've been doing the alcohol trick with my bladders and it works great, thanks for the tip.
Jim

JPvelo

Diamond Member





Posts

: 1963


Join date

: 2011-12-02


Age

: 55


Location

: Phoenix



jorigger wrote:
Hello Rusty,
I thank you for all the information and for the information that you gave me.
I've got in touch with Mr. Hank Nystrom, for buy from him all the parts that i need to build the fuel bladder, i want buy from him also the fine needle valve.
Thanks also for the information of the propeller, and wait from you the photos, when you can.
Regards
Giuseppe - Italy

Hi Giuseppe, here are closeup pictures of my bladder holder. I cut a rectangle of this material so that its circumference will be large enough so as not to constrict the inflated bladder. This is very important. Any constriction will cause false pressure and affect your engine performance badly.
I them fold it in half on a piece of paper and epoxy the edge. When the glue sets, I use scissors to cut the paper away, leaving the small strip that you see in the photo. I thread a zip tie through the mesh and lightly secure it to the medium sized fuel line where it connects to the filter. The filter has a plastic hook, that I secure to the fuselage with two more zip ties. The rear end of the mesh bag is secured with a string to the fuselage behind the wing. I usually position it so the paper strip is hidden from view.
It's positioned so the center of the full bladder is right on the C/G. Sometimes I put it under the wing out of sight. I fill the bladder from the end that connects to the needle valve. After you fill the bladder, let a small amount of fuel squirt back out to back wash the filter. After you fly, when you clean the plane, fill the bladder with alcohol and let it squirt out, and squeeze it as dry as you can. This will preserve the bladder so you can use it several times. I've used the same one for a month or more.

RknRusty

Rest In Peace





Posts

: 10869


Join date

: 2011-08-10


Age

: 67


Location

: South Carolina, USA



Page 2 of 2 •
1, 2
---
Permissions in this forum:
You
cannot
reply to topics in this forum