Cox Engine of The Month
October-2018
Mudhen's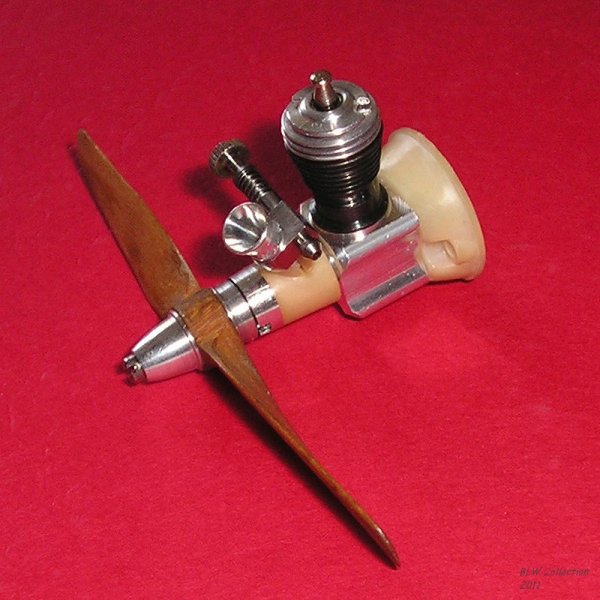 "Prototype T.D. .010 c.1960"
---
PAST WINNERS

just was at the want to be my hobby store HL that is , any way I seen and experienced it green corrosion on copper tubing .. saw that they had aluminum tubing, can you not use aluminum tubing ?? through  the rubber stoppers is it the bending ? never tried to that I can't remember.

Aluminum is very soft.  It will need a supporting tool to put it through the stopper is correct.  Music wire and a wheel collar might be all you need to push it through.  I am not sure if there are any other problems with it due to softness and tube length, but suspect there might be.

The aluminum interacts better than brass with the fuel.  The green goo will still form, as that is mostly partially solidified castor oil and other contaminants.

Phil
Diamond Member





Posts

: 2965


Join date

: 2012-10-02


Location

: Ohio



FYI:

The chief advantage of aluminum fuel tubing it that it may be easily bent and shaped using a tubing bending tool. The trick is to shape the tubing in proggresive steps rather than all at once.

I have such a tool for shaping automotive hydraulic brake lines. With care it works well on aluminum fuel tubing too.

SD




Top Poster





Posts

: 3552


Join date

: 2011-08-13


Location

: Washington (state)



I have a set of coil springs that fit over tubing to prevent distortion, Hobby Lobby the craft store sells a set, as do many other stores.

I also have a couple pieces of wire cable I can put inside certain sizes of tubing for the same purpose, but my choices are limited with the cable. The pieces are "scrap" cutoffs from various sources.

The better benders I have used have "tall" sides that contain the tube exactly so the tubing will remain more or less round instead of flattening.

Phil

Diamond Member





Posts

: 2965


Join date

: 2012-10-02


Location

: Ohio



The coil spring around the tube works best but an old plumber's trick is to fill the tube with sand before bending or wrap solder around the tube!
RK Flyer  

Gold Member





Posts

: 269


Join date

: 2013-07-16


Location

: Somerset, Kentucky



Moderator




Posts

: 10628


Join date

: 2011-08-10


Age

: 62


Location

: South Carolina, USA



Rusty,
Thanks for the link, I've been looking for one of those.

Jim
Diamond Member





Posts

: 1960


Join date

: 2011-12-02


Age

: 50


Location

: Phoenix



I do have the spring tube benders dift. sizes found them upstairs in the hobby room that's full of stuff . But I do like that bender rusty

Eric


Similar topics
---
Permissions in this forum:
You
cannot
reply to topics in this forum