Cox Engine of The Month
November-2023
1/2A Nut's
"TD .020 RC"
More info on this engine!
---

---
PAST WINNERS
I have two types of digital scales. One is a "postage-type" with a plate.. and one is a "hanging" scale with a hook and strap; the latter of which, I purchased for getting thrust-readings from the engine-dyno that I made. These scales were both quite inexpensive.. (less than $30.00 USD for both)
Seeing that the postal scale's capacity is 3 lbs./1300g. with a resolution of 0.05oz./1g and the hanging scale's is 50kg.. but has a "dual-accuracy" function under 10kg (accurate to within +/- 5g) and over 10kg (accurate to within +/-10g) I was curious as to "how accurate" the hanging scale could be.. when compared to the more sensitive postal scale.
Here are my results, using two different weight objects to provide a better "range" of accuracy test. Although neither of these scales can be considered "precision" instruments for what little they cost; I was pleasantly surprised with the results.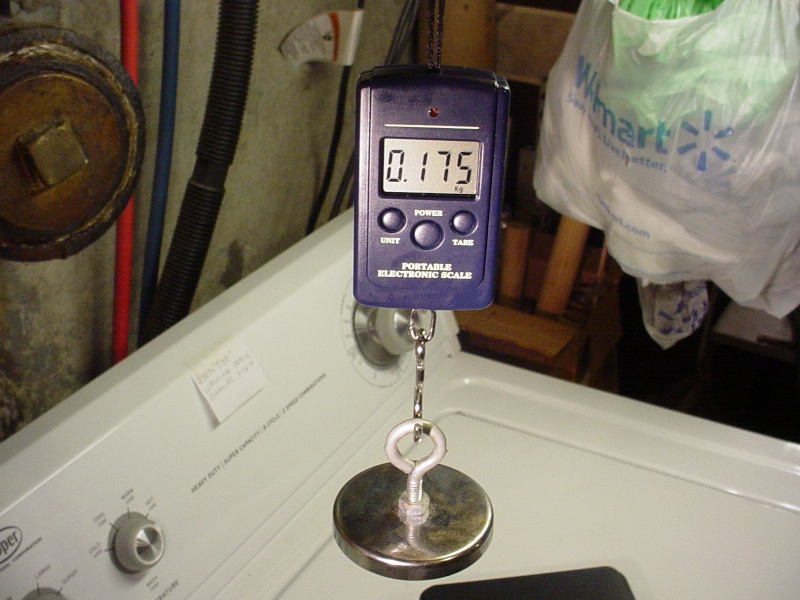 My hanging-scale will not sense a weight under 20g.. unlike the postal-scale, which has given readings as low as 3g. I weighed a nano-servo with a "known" (spec.) weight of 9g on my postal-scale, and it was dead-on.
So.. in conclusion; if you had any doubts as to the accuracy of these scales for hobby use, they're accurate enough for most purposes.
Sources;
My "Dymo" Postal Scale model P3 is powered by x3 AAA batteries, and was purchased at WalMart for around $20.00
My hanging-scale's only designation is "WH-A" series and has a "W" molded into the rear of the case. It uses x2 AAA batteries. I bought x2 of them through Amazon for about $3/ea. with free shipping.
Here's the spec. sheet that came with the hanging scales. (check out the features for something that only cost $3.00..)
Similar topics
---
Permissions in this forum:
You
cannot
reply to topics in this forum