Cox Engine of The Month
September-2023
balogh's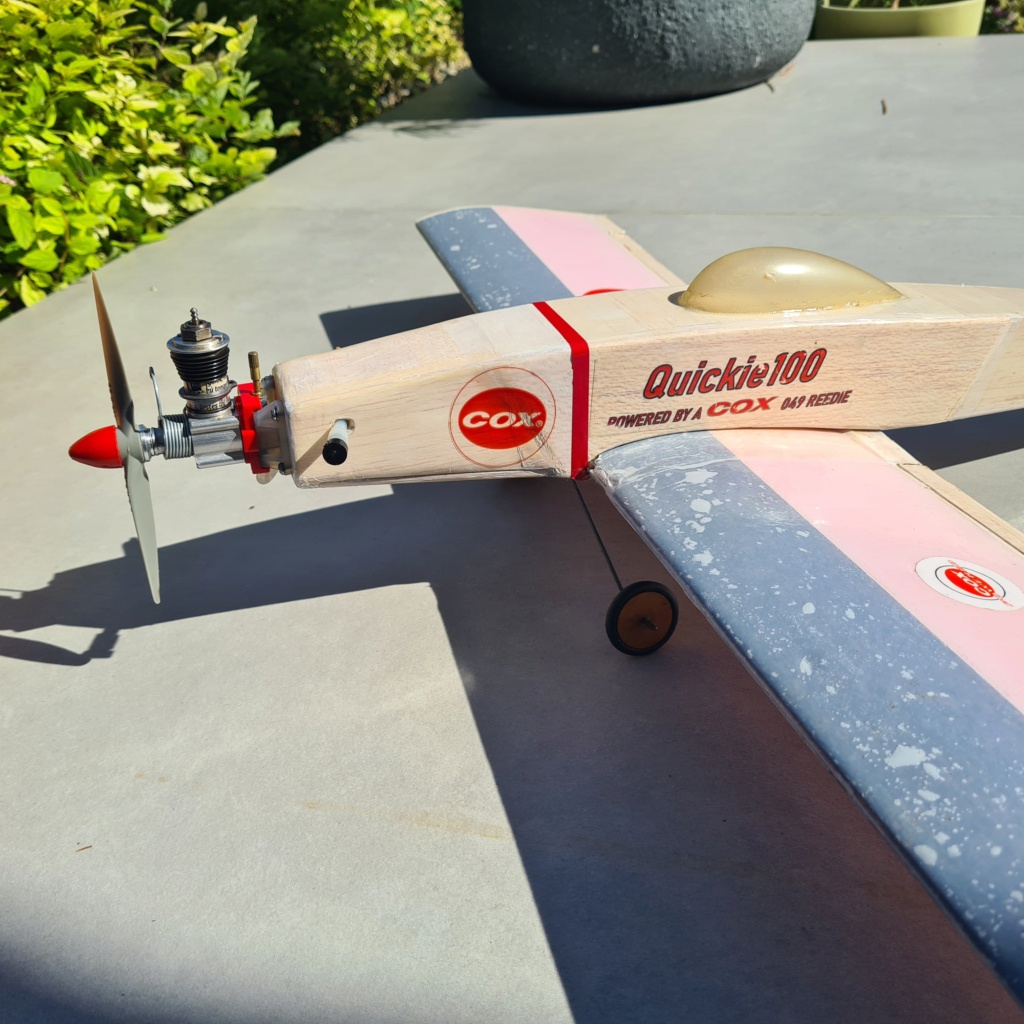 "Beefed up old stock 290 on my Quickie100 RC after plenty of airtime hours..."
---

---
PAST WINNERS
Hi all, it's been a long, long while since I have posted here. In my time away I have pretty much completely gotten out of the hobby. But I broke down yesterday and out of impulse, I purchased a sig lil' rascal kit from lhs for $110 and the guy that runs the shop threw in to hotel micro servos for free! I have a old, '57 baby bee that I'm going to power the model with, so far in the build process I have installed the landing gear, shrunk some of the covering and removed the electric motor that comes stock and modified the nose of the plane to use the baby bee. I am just about ready to install the tail feathers, I just have to fix some holes that I accidentally melted into the covering and fit the vertical stabilizer to the horizontal.
More work will be completed on Sunday and Monday when I have some time off for work
Pictures to come later on tonight
Mitch

mitchg95

Diamond Member





Posts

: 2103


Join date

: 2011-12-19


Age

: 28


Location

: Geneva, mn, USA



Cool, haven't seen a Rascal of any type in a while look forward to seeing it!

TDbandit

Platinum Member





Posts

: 897


Join date

: 2014-12-01


Age

: 51


Location

: Riverdale Georgia



Beautiful Classic! Look forward to seeing it !

Kim

Top Poster












Posts

: 8398


Join date

: 2011-09-06


Location

: South East Missouri



Hey, welcome back Mitch.
Sounds like a cool project. Keep us posted.
Let me know if you need anything for that Bee.
Bob

Music picks for ya:
Lose by Cymbals Eat Guitars
Modern Kin by Modern Kin

dckrsn

Diamond Member








Posts

: 2750


Join date

: 2010-10-21


Age

: 70


Location

: Long Island, New York



Thanks guys
Here are a few pics, I just installed the horizontal stab, and while the glue is drying I applied a few decals
Any tips on posting pics from an ipad

mitchg95

Diamond Member





Posts

: 2103


Join date

: 2011-12-19


Age

: 28


Location

: Geneva, mn, USA



Ok, so I was not able to figure out the picture posting, so here is a link to my tumbler, Tenaciouscomputorland, where I will be posting all pics for this build
Ok, now for the nitty gritty. I have the night off so I'll be spending some more time on the plane tonight, I hope to get the vertical stab installed as we'll as the control linkages
More pictures to come soon
Thanks for the interest
Mitch

mitchg95

Diamond Member





Posts

: 2103


Join date

: 2011-12-19


Age

: 28


Location

: Geneva, mn, USA



Similar topics
---
Permissions in this forum:
You
cannot
reply to topics in this forum