Cox Engine of The Month
May-2018
Kim's
"War Dog hauls the 2M B.O.T. out of Uncle Wayne's backyard"
---
PAST WINNERS
Page 2 of 2 •

1, 2

If you need really soft flexible silicone tubing for a clunk you might try the stuff we use on free flight timers. From Texas Timers-
http://www.texastimers.com/
Gold Member





Posts

: 153


Join date

: 2011-08-24


Age

: 78


Location

: Clovis, CA



Thank you Steve,
Thin walled tubing is a bit of a risk as I bury the tank for the life of the plane my tanks are used as former's and control the width of the fuselage. I glue the two fuselage sides to the tank then add the fire wall then pinch the back of the fuselage together add bottom sheeting with thick gap filling CA then add the top deck
there are no other former's. I use think ply 1/32nd on the sides and 1/64th on the top and bottom makes for a very strong smack proof light weight platform for the flying surfaces.
Today I put together another tank the 10cc weight is a bit less all around.
Long and narrow wish I had one on hand with the Lil Speedy build could have
gotten by with a faster lighter fuselage.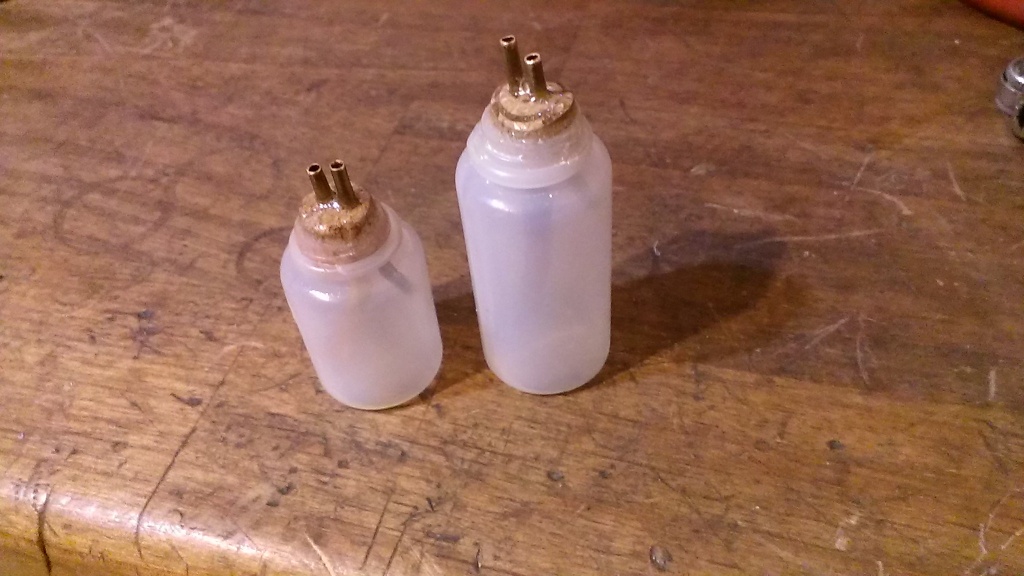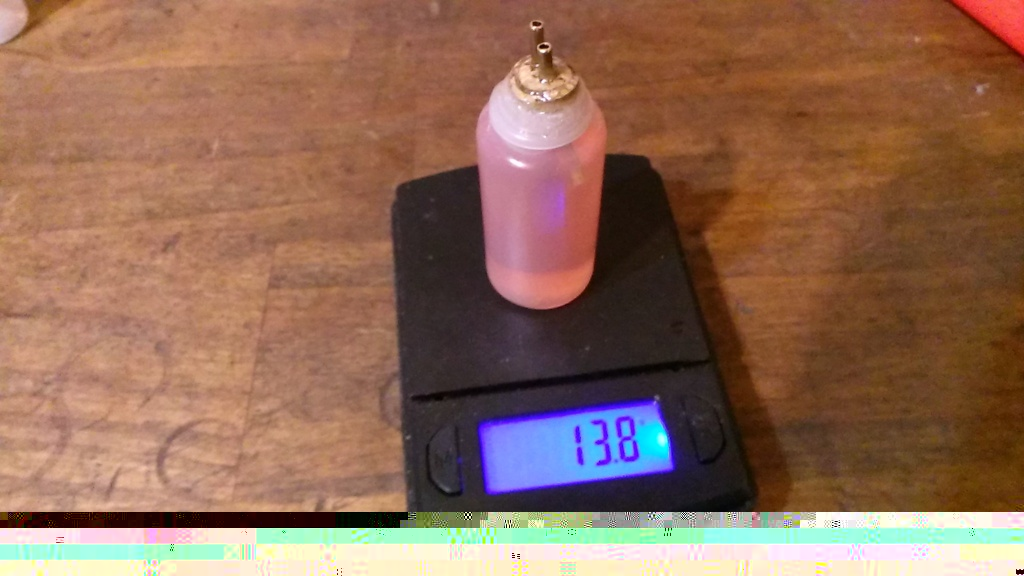 Hi, sorry to interrupt the post, but I wanted to ask if this video is yours.
Please be very useful to inform me as he made the basket speed control, very grateful!..Mauricio.-


Bagged up and taunting me to build new planes, nice to know I am ready to go upon a whim.
There are some small rubber stoppers for test tubes but the weight is more then twice of
what simple cork can provide.
Yes I made that vid under Amp Abuser just file or grind the skirt off the bottom of the cylinder and slip over
a DIY ring type throttle sleeve. Take your time and be careful not to mess up the threads.
Steel or aluminum tube will work the aluminum will seat in with a good fit to keep the weight down.
Will idle great and give you a simple way to fly 3ch Micro's TD .010 planes. Do not match the cylinder
exhaust ports your throttle sleeve ports will have to be a bit smaller length wise for it to idle well.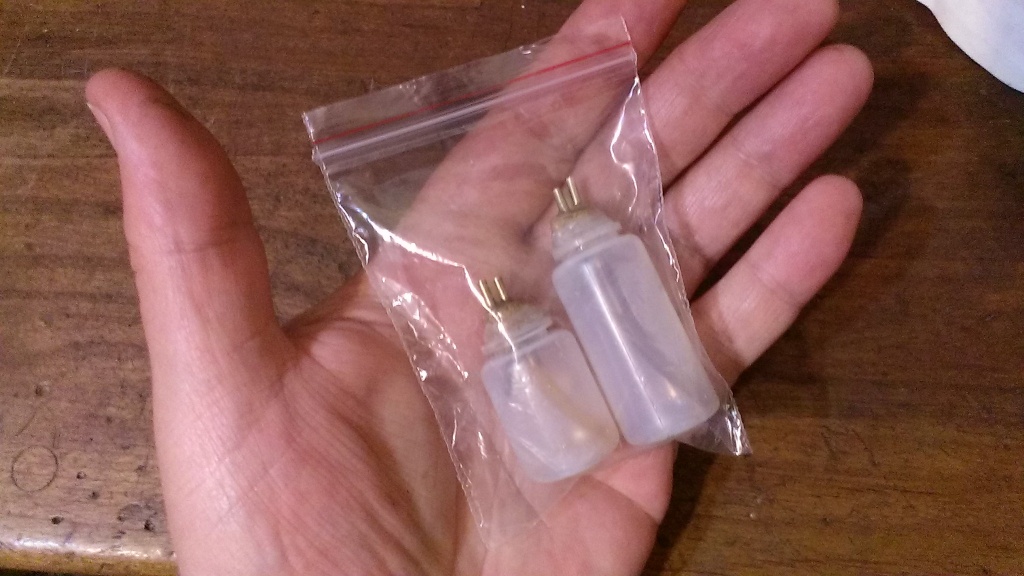 Hello, I do not understand your message, it is directed to me?
Two messages one about the fuel tanks and second paragraph is a response to your question about the throttle sleeve.

Sorry I do not speak English management by google translator. My question is if I offended him at some point?
ahhh agree now understand !. Can you put photos of the 010 rim regulation, could you tell me how to make one?...

Source:
9.3mm ID External Circlip
http://www.hjfasteners.com/product.asp?bascode=107&classcode=107102
K&S 10mm OD thick walled aluminum tube
10 x .89mm Heavy Wall Aluminum Tube from K&S Engineering.:
http://www.hobbylinc.com/htm/k+s/k+s9812.htm
Product Specifications
Length: 11.89 (302mm):
Diameter: 0.39 (10mm):
Hole Diameter: 0.29 (7.5mm):
Wall Thickness: 0.035 (.89mm)
K-S Product Number: 9812
Note OD of the cylinder is 8mm you will need to remove a hair
worth of the inside wall of the aluminum tube to slip into place
be patient and lap it in carefully for good fit. You can choose
to remove the black coating off the cylinder to speed up the fit.
Again, you must remove the skirt, file off carefully to avoid damage to the cylinder  threads.
File or turn a shallow 9.75 mm OD groove for the Circlip to rest in.
You will need a snap tool or flat head screw driver to expand it out
over the 10mm OD tube and slide into place.
Page 2 of 2 •

1, 2


Similar topics
---
Permissions in this forum:
You
cannot
reply to topics in this forum