Cox Engine of The Month
August-2019
fredvon4's
"Tee Dee .049"
---
PAST WINNERS

The Jetex 50 was my first introduction to powered flight. The Jetex 50 first made its appearance in 1949. It was the samllest of the Jetex series.

Jetex motors are powered by a solid pellets of guanidine nitrate, which burns to release a variety of gases in copious volume, leaving no solid residue or ash. Thrust developed is fairly modest, suitable for horizontally launched flying models rather than vertically launched rockets. The exhaust gas is not excessively hot and so our little aeroplanes didn't catch fire.

Fuel and wick to ignite the pellets was manufactured by Imperial Chemical Industries (ICI). The engine casing was made of an aluminium alloy and was reusable, new fuel pellets and ignition wick being a consumable that could be bought and used in the engine.

Jetex power made a big impact in the late forties and early fifties, allowing new sorts of models, scale and duration, to be designed. Its popularity waned after the mid-fifties, and by the late 1970s was largely forgotten.

Power from them was mediocre to say the least but they worked!

The problem was that boys will be boys and we used them with all sorts of alternatives. I tried magnesium ribbon as the starter fuse and a thermite mix for the fuel ( five parts iron oxide red (rust) powder and three parts aluminium powder by weight). This was used in a demonstration at school to weld two nails together in a tin can. One awesome demonstration!

Anyway, I thought it would make a good cheap fuel ................ not only did the plane go up in flames but the entire engine melted. It was all over in about 30 seconds. Never bought another one.

The little round tin in your picture was where a length of fuse was kept. The pellets, two were required had to have the mating faces scraped to remove a protective coating and the fuse was curled around and held to the pellet with the piece of gauze.

They didn't burn for long but we did have fun with them!
Diamond Member





Posts

: 2454


Join date

: 2011-11-16


Age

: 64


Location

: England



The ones I had also had a fiber gasket for seal and a mesh (copper?) disc to prevent a chunk of fuel from clogging the nozzle. If it did clog, the spring that holds it together would allow gases to escape without harming the engine.
Jetex made several sizes 50, 150, 300 and 600. I believe they made a 35 before going out. Big problem was when a competitor came out with a knock-off that was cheaper. I THINK it was called JET-X but hey that was sixty years ago. The competitor sold their "50" for a buck whereas the Jetex 50 was $1.50 which, to a kid of little means, meant extra for some fuel.
I had a lot of fun with my Jetex 50's. I did not have a big field so I ran them on a string...sorta like control line.
Fond memories.

George
Platinum Member





Posts

: 908


Join date

: 2011-08-11


Location

: Port Ewen, NY



Check this out Mauricio. There used to be motors/fuel pellets available.. but I don't see them now. Unfortunately the man's health is not good.. and the products that are shown may no longer be available. There are web-links to blogs and other info though. The "old" model-plans that I have, referenced the use of asbestos-paper for a heat shield to keep from scorching the balsa model from hot exhaust.
http://www.jetex.org/
Look here also..
http://archivesite.jetex.org/motors/motors.html
This model is called the "Swordfish"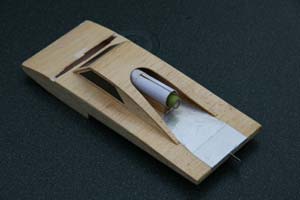 Here is a different packaging.
Top Poster





Posts

: 6594


Join date

: 2013-07-17


Age

: 59


Location

: N. Smithfield, Rhode Island



Hello, thank you for all the information you have provided. It turns out to be a very interesting object with a historical value. I like very much to know and learn from those who have experience and know.
Thanks again for all the support. I imagine that in his time must have been a product desired by many fans !.
Greetings, Mauricio.-

---
Permissions in this forum:
You
cannot
reply to topics in this forum