Cox Engine of The Month
January-2022
Mark Boesen's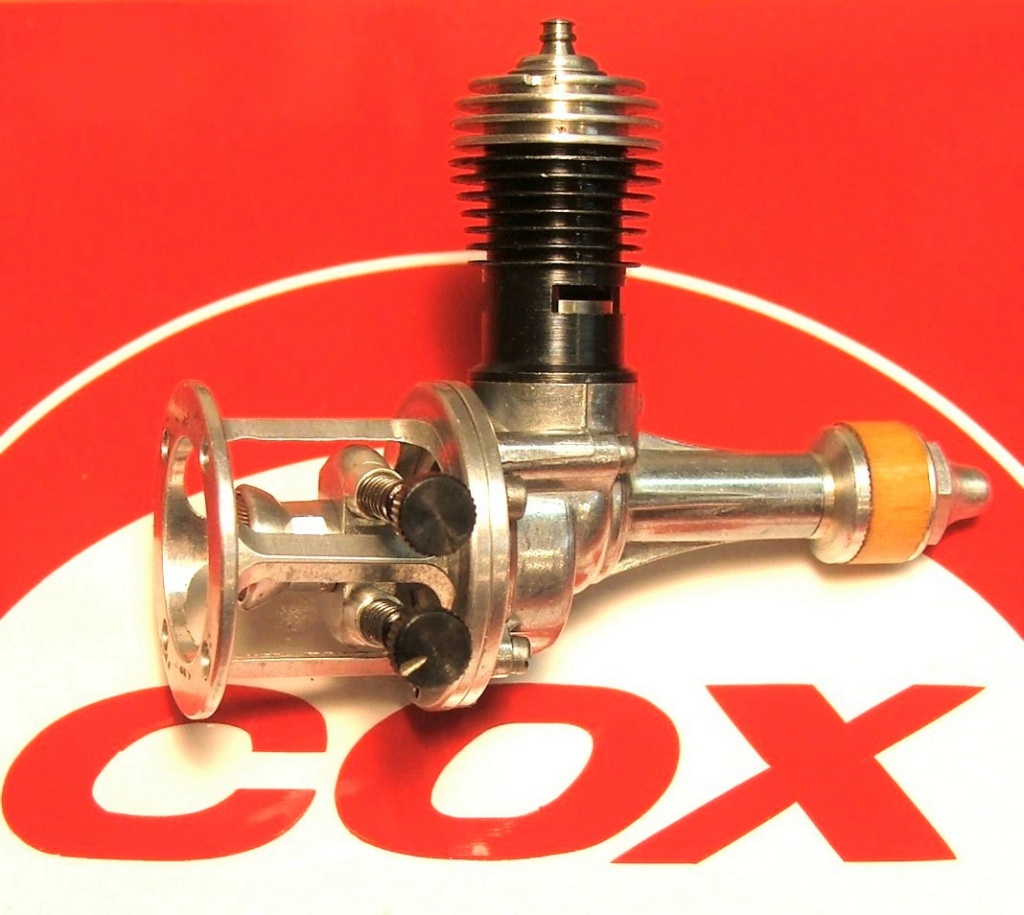 Twin Needle Thermal Hopper with a Cage Mount.
---

---
PAST WINNERS
I placed an order with Ken Enya for some engine parts (gaskets, screws, nuts, needle valve assemblies, Enya boxes (large and medium size), mufflers, etc., and Enya .06 reed engine housings, crankshaft and parts for the reed engines. (About almost $2,000USD in the box)
Here is the photo of the box I got this week (23/11/21)
Well, about a week later I got a reply back from Ken (with an attachment about my order and cost).
Also, Ken asked "if" would be interested in three .06 reed engines that were wrongfully stored (Japanese translation).
These engines were placed in the stock bin with the reed engine housings. Completely built engines?
Anyway, Ken asked if I would be interested in these "three" engines for ¥11,000 each? (About $95.00USD)
I said yes!
I sent off the payment for the parts and the engines the last day of October (the 29th)
Well, when the box arrived from Enya this week, I couldn't wait to see my Enya .06 reed engines.
I was a little disappointed? I first could not find them? The quantity of boxes I ordered were there.
The mufflers and part were there? but where are the engines?
I looked inside the boxes and there they were.
All three engines in the big box.
Stapled in bags and not in any fancy "new" Enya boxes like a new engine would be? And no wrenches either?
Well, I'm not going to complain. I got "three" new Enya .06D reed engines.
Now I'll have to order boxes and wrenches for them.
Oh, that Ken Enya is evil. He knows I would order boxes and wrenches to go with those engines!
Well, here is the photos of those engines "NEW in the BAG" (not quite new in the box)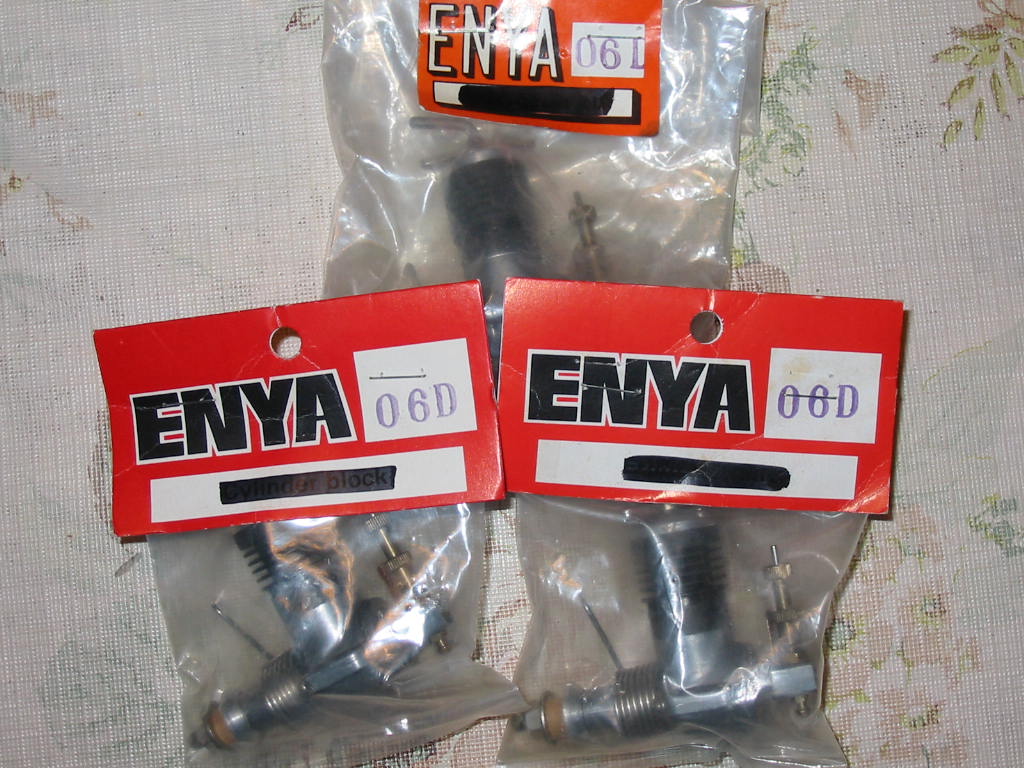 sosam117

Platinum Member





Posts

: 636


Join date

: 2016-03-23


Location

: Suburb of Chicago, Illinois



---
Permissions in this forum:
You
cannot
reply to topics in this forum