Cox Engine of The Month
January-2023
1/2A Nut's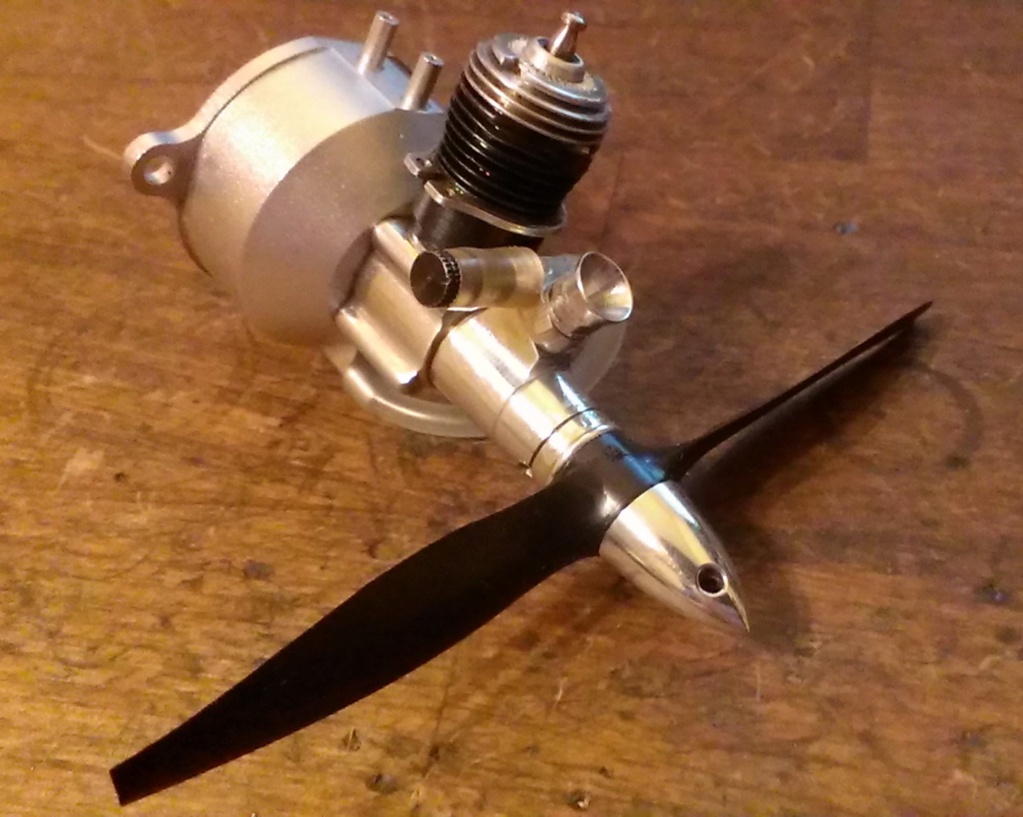 "Tee Dee .020 RC"
---

---
PAST WINNERS

GallopingGhostler

Top Poster





Posts

: 3842


Join date

: 2013-07-13


Age

: 68


Location

: Clovis, NM, USA



GallopingGhostler wrote:

Sorry to hear that Roddie,

never a good day when someone dies as a result of an accident. Seems possibly that he picked a bad day to fly, weather-wise. Awaiting NTSB preliminary report.
I believe you're correct George. Possibly a "rogue" gust of
crosswind
caught him while attempting his take-off. At the reported/witnessed 40-50 ft. of altitude gained.. the craft veered and dove. Not a whole lot of time to react unfortunately.
There is a reason why they call things things,
light planes
. They are lightweight and lower powered, don't have the extra performance options that military planes have to help get out of a situation. They weren't meant to fly in rough weather. Also, the military trains in inclimate weather to become accustomed to less than optimal conditions to fly in, because combat may demand it. Although they are big on safety, they become very familiar with the
dead man's curve
, the performance envelope where the aircraft is most vulnerable and survival is not guaranteed.
I remember learning about that during the 4 month long MOS 76N Bell UH-1H Helicopter Repair Course I took at the U.S. Army's Aviation Center (USAAVNC) in Fort Rucker, Alabama during late Winter 1980, for the Hawaii Army National Guard whilst taking a year break from my studies at the University of Hawaii. Got Honor Graduate out of it.
With a helicopter, if your forward speed is sufficient at low altitude and you lose engine power, you can safely autorotate to a skidding landing. If you are high enough regardless of forward speed, you can safely autorotate down. However, there is a curve, of which you are inside (insufficient speed or insufficient altitude) spells strong possibility of serious injury / fatality.
I gather that the autogyro pilot may have encountered a wind shear condition as such low elevation (40 feet) and insufficient forward air speed, that basically caused him to be placed in a precarious bank and loss of forward airspeed to stall. He hit the ground hard enough to sustain fatal injuries.
It will be interesting to hear what the preliminary findings of the NTSB are, but when I heard of the windy and gusty weather, given the type aircraft he was flying, should have called it a day and chose another to fly. Unfortunately, his impatience and overconfidence cost him his life.
The worst thing IMO anyone can say in a situation like this, is that
He died doing what he best loved to do.

GallopingGhostler

Top Poster





Posts

: 3842


Join date

: 2013-07-13


Age

: 68


Location

: Clovis, NM, USA



Another sad story. A friend and co-worker of mine had a similar accident to his father a few years ago with his auto-gyro as well. Hadn't flown in a few years so took a little refresher course with a qualified pilot. Went well, then he took it up by himself shortly after and crashed badly, but fortunately he survived.

NEW222

Top Poster





Posts

: 3781


Join date

: 2011-08-13


Age

: 44


Location

: oakbank, mb



Similar topics
---
Permissions in this forum:
You
cannot
reply to topics in this forum