Cox Engine of The Month
April-2018
706jim's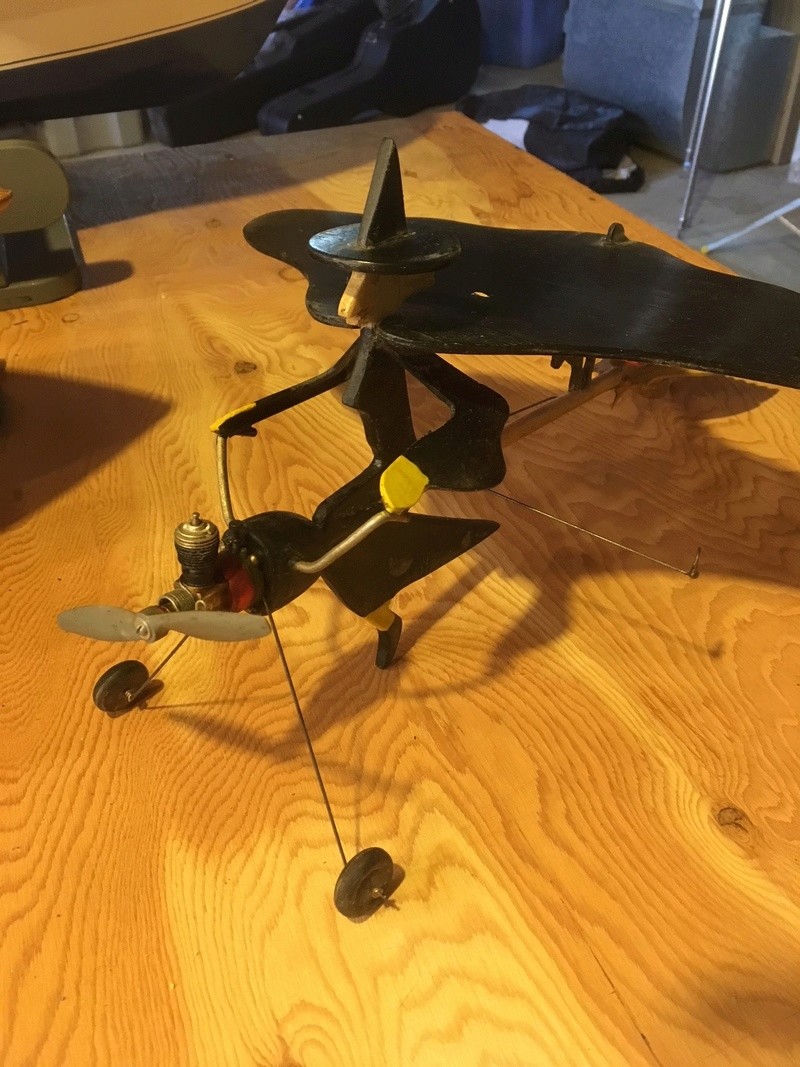 "Pee Wee powered witch"
---
PAST WINNERS

I have access to a lot of this scrap stock where I work. It occurred to me that it may be useful for my models. It has a rough side and a smooth side.. and is very strong, light and pliable. It seems comparable to 1/64" plywood.. which is .015" thick. I want to try to make a small air-foiled wing using it; by cutting a sheet and forming half chord-wise.. with a spar that doubles as a bellcrank mount. It can be formed into a very small radius without splitting or kinking. The airfoil would be established by the spar and fuse cut-out. The T/E could be secured with thin double-sided film-tape. Two internal ribs at the tips only; would provide for a lead-out arrangement for control-line.

Stay tuned... I will report on progress soon.
I am tuned in.  
Moderator






Posts

: 9677


Join date

: 2011-10-24


Age

: 44


Location

: Tuttle, OK



Not really any progress yet.. but I wanted to show some pics of this material.. and share some more design thoughts.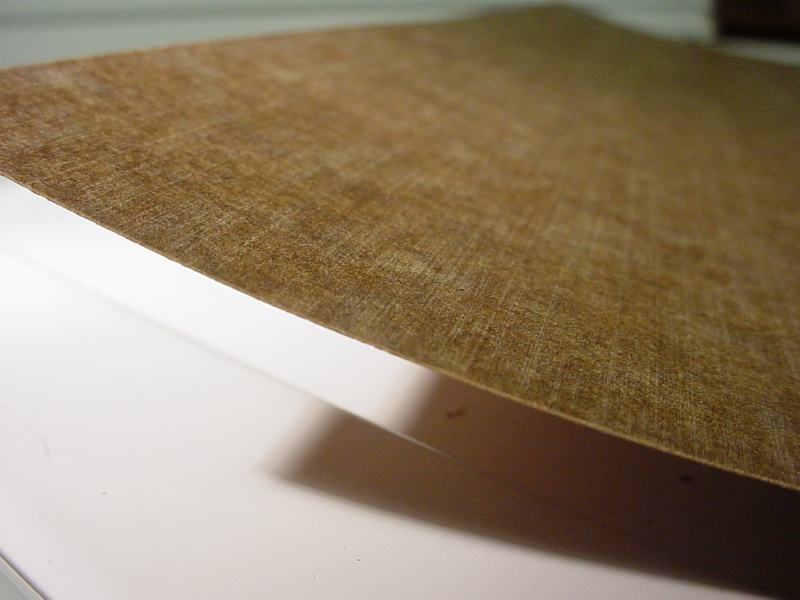 It's quite flexible.. and should be strong enough "alone".. to form a leading edge.
We use this material at work to "skin" gondola frames for paint. It is .018" (.46mm) in thickness and one side is of paint-grade smoothness.
This experiment is in building a small (22" span-110 sq.)
monocoque
fully symmetrical constant-chord wing.. and I will begin with building a full-span spar, which will adhere to the phenolic sheet and establish the thickness of the airfoil. The spar will be slotted for a bell-crank and pivot pin and will utilize only 3 ribs; a "central" rib for support inside the
profile-fuse
wing cut-out.. and tip-ribs, with the inboard one containing an adjustable lead-out guide. The outboard end of the spar will have a plastic tube for a weight-box, secured to the backside of the spar and threaded internally at the exposed end for a
shortened
nylon screw/cap.
For an idea of the weight.. this rolled sheet measures 317 sq. in. (22.25 x 14.25)
That's 3.2 oz. and shows the "smooth" side of the sheet. Since it will require approx. 250 sq. in. to skin a 110 sq. in wing.. I'll have to design the spar as light as possible. It's only function(s) will be to provide a bell-crank mount, establish the thickness of the airfoil and provide an attachment point for the 3 ribs used. Once secured; the phenolic skin should provide all of the strength in this monocoque design. The trailing edge skins will extend 1/2" rearward of the ribs.. and be joined either with thin d/s tape or CA glue. A conventional slot for the pushrod will be cut in the skin. 
I figure that if this experiment fails.. (excess weight.. warping.. problems with skin adhesion etc.) I'm not out a whole lot other than my time invested.
I am interested in acquiring some of this material

Do you have enough to slip two or three sheets in large envelope to me

I use a lot of 1/64 ply for elevator doubler and other structural strength on combat planes

Of course I would compensate you appropriatly
Diamond Member







Posts

: 2358


Join date

: 2011-08-26


Age

: 62


Location

: Lampasas Texas



fredvon4 wrote:I am interested in acquiring some of this material

Do you have enough to slip two or three sheets in large envelope to me

I use a lot of 1/64 ply for elevator doubler and other structural strength on combat planes

Of course I would compensate you appropriatly
PM sent


Similar topics
---
Permissions in this forum:
You
cannot
reply to topics in this forum