Cox Engine of The Month
July-2019
Mike1484's
"Tee Dee .020 on a free-flight model"
---
PAST WINNERS

I keep finding these fantastic sorta old Enya engines for under 20 dollars.
ABC Schnurle ported, ball bearing engine with standard carburetor.  Pretty well gummed up on the inside, could hardly see the crankshaft for all the gunk.  It took an eight hour AF boil to free it up.  Lots of plier marks on the thrust washer, chucked it up in the drill press and using a fine jewelers file removed most of the scores, polished with used 400 grit.
I couldn't get the cylinder liner out, got it half way then it stopped.  I think a ring of gunk is at the bottom end stopping it.  I didn't want to force it so just put it back together.  Maybe later after I run it a time or two.  The bearings are smooth and there is plenty of compression.  
I have new gaskets on the way and I'm looking for a prop washer and nut, then I'll run it.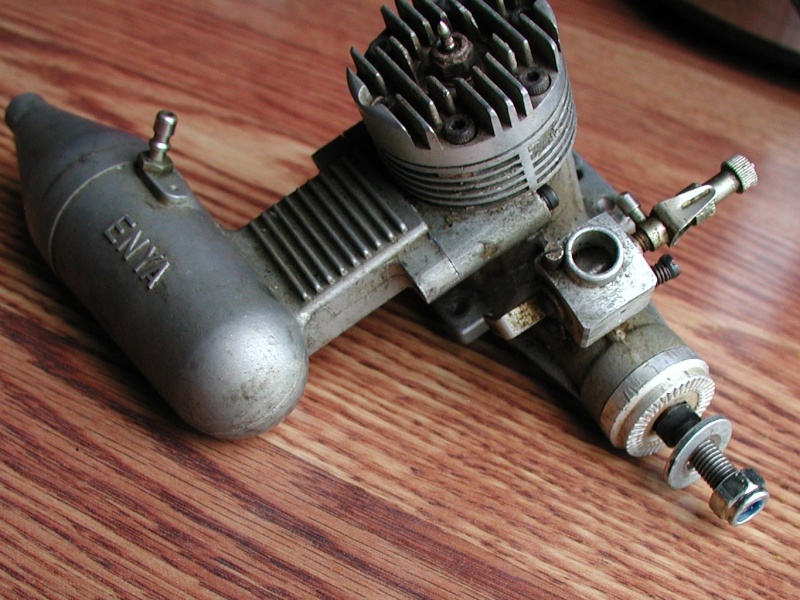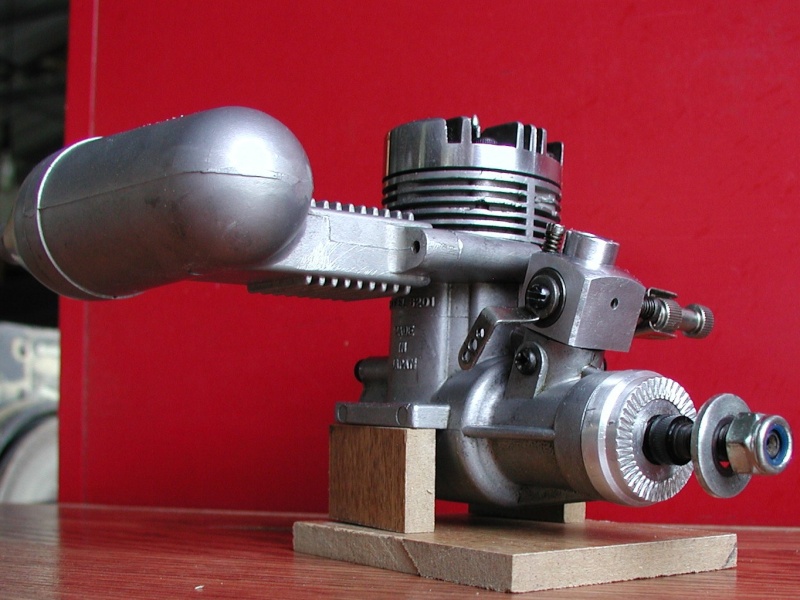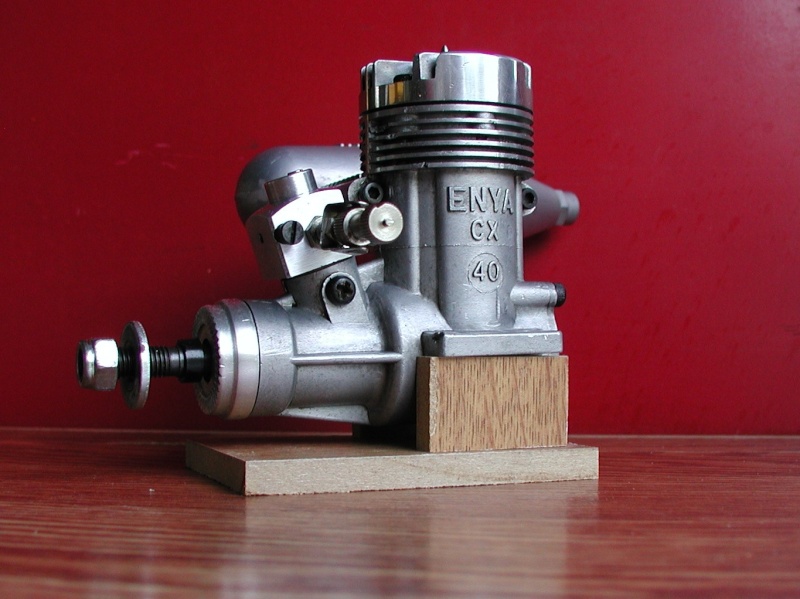 Top Poster





Posts

: 4251


Join date

: 2014-08-18


Location

: West Virginia



I may have to look for an .40 Enya on eBay.  I have a Hobbico Super Star 40 in the box that needs an engine.  After my old Super Tigre (which I stupidly gave away), I loved my Enyas the most.  More than any O.S I ever owned.

The Stupid Mark
Diamond Member





Posts

: 1684


Join date

: 2013-05-22


Age

: 56


Location

: Portland, OR, USA



Once again Nice Job on the restoration , Shined up nicely ! You going to run that puppy ? Going to have to hook you up with some bigger planes . Eric

Top Poster





Posts

: 5979


Join date

: 2013-01-18


Age

: 61


Location

: julian



Nice Job On That Restoration
Platinum Member





Posts

: 908


Join date

: 2014-12-28


Age

: 59


Location

: Milan Indiana



Thanks guys, it was a labor of love.  

I picked up this .40 SS too.  More power (1.10 hp vs. 1.00 hp) in a smaller lighter package than the CX.  The SS features the upgraded carb without the air bleed and different porting.  Same displacement but everything including the crank shaft size is smaller.  These are 1980's vintage Enyas.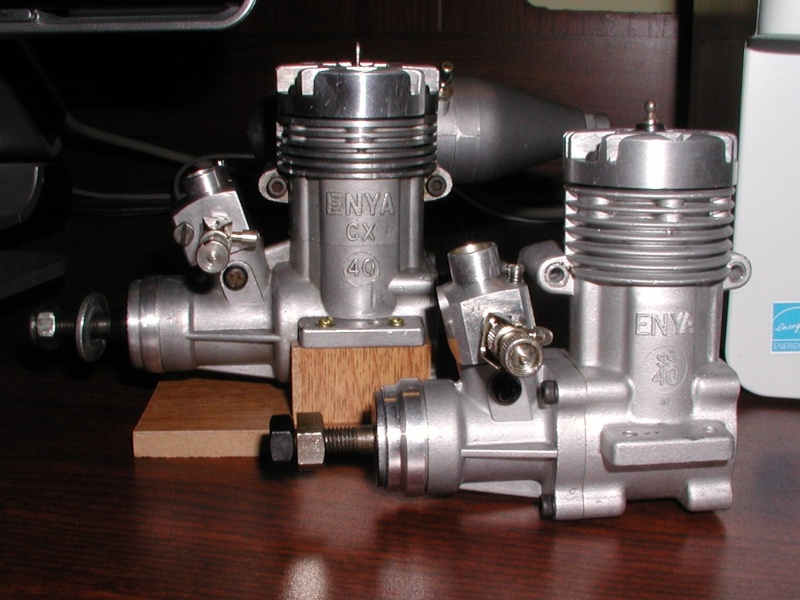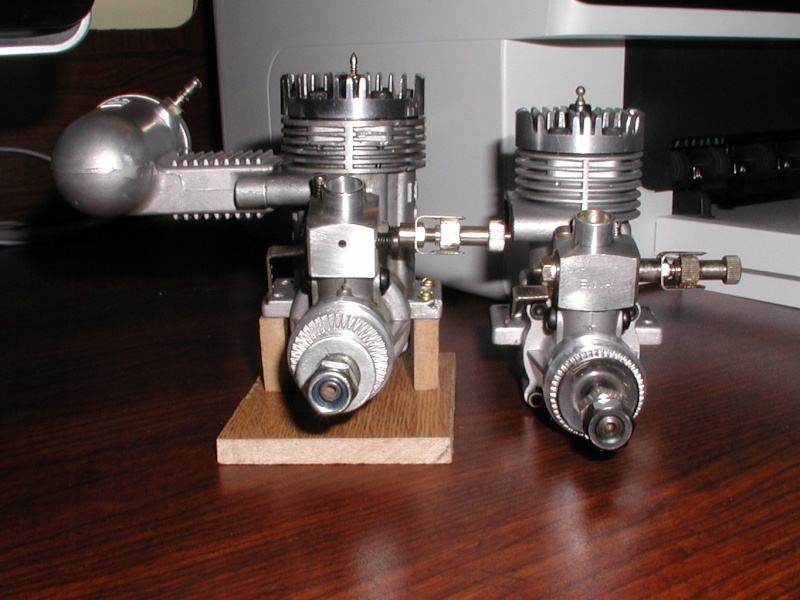 The SS required very little cleanup, just some warm Simple Green and a tooth brush.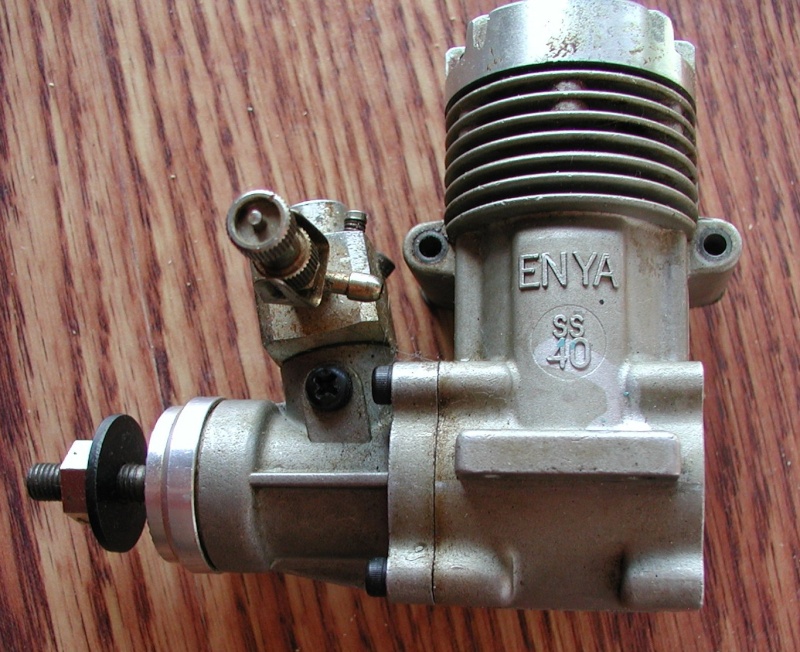 Yes, I'm going to run them both, got some SIG 5% all castor coming.  I have a vintage .60 size Sterling P-51 kit and an ARay that I haven't built yet.
Got my old Fledging running yesterday after replacing the batteries.  The old Enya .29 started right off after I cleaned out the fuel tank and uncrossed the fuel lines....My mistake.  

Taxied it around for a while on the driveway.  Son and I have got to find a field to fly it in, no clubs around here.
I missed my hat to keep the sun off my old bald head.  

Top Poster





Posts

: 4251


Join date

: 2014-08-18


Location

: West Virginia



We used to run the CX series a lot back in the late 90's. They do like pipes lol Had a piped Enya CX on an Top Flight Hot Canary.
that sucker would flat move. (Bandit)
Platinum Member





Posts

: 874


Join date

: 2014-12-01


Age

: 47


Location

: Riverdale Georgia





Similar topics
---
Permissions in this forum:
You
cannot
reply to topics in this forum