Cox Engine of The Month
May-2019
Tee Bee's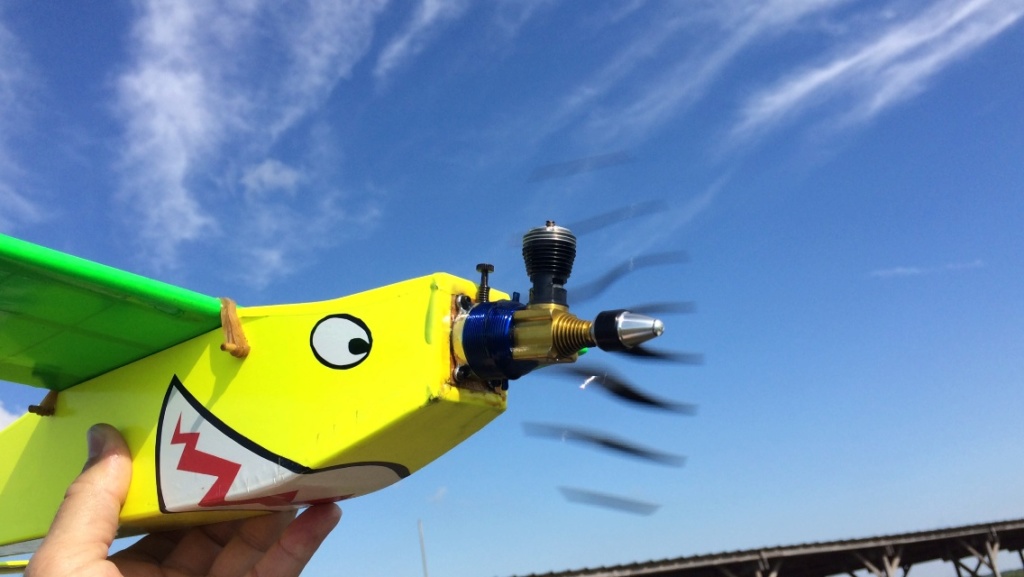 "This RR1 was restored for all the right reasons"
---
PAST WINNERS
Page 4 of 4 •

1, 2, 3, 4

Beazld wrote:I have heard rumors someone has done a diesel head conversion for the VA .020 and there are plans somewhere on the interweb.  Anyone know this to be a fact?  If so, can you direct me to the plans?
Thanks!
A friend has a diesel version he purchased many years ago. The head looks every bit VA original. The only other place I've seen one is this video. Same head, just with a tommy bar soldered in.
Silver Member





Posts

: 83


Join date

: 2018-02-22


Location

: Chicagoland



Yes, that looks like a VA original diesel head. Same construction as mine had on the .049 MkII engine.
Diamond Member





Posts

: 1533


Join date

: 2010-11-20


Location

: Sweden



Kris, I believe it was you that mentioned the piston rod assembly on the .020, is it the same as the .049? This design in my opinion is the shortcoming of the VA engine. While it serves a valueable purpose it doesn't last long at high rpm's. I trashed two MK II's as a result of that damn thing. From then on, I used red Loctite on them. I can't imagine that setup being long lived under diesel power. There's no fixing the problem once the wrist pin elongates that piece other than to replace it with a new part. We essentially tried to keep the .049's in the upper 28K range for longevity. The bottom line is that these engines were NOT designed for combat but for freeflight runs of only a few seconds at full power. When run for a full duration of a 1/2A match, the lifespan can certainly be decreased as the Gudgeon pin and landing wears out quickly and begins snapping and clicking. I do enjoy them and I love running them other than they bite fingers worse than any 1/2A engine I ever owned and that's wearing a glove.
Top Poster





Posts

: 3488


Join date

: 2012-03-27


Location

: pennsylvania



I think the .020 has the same construction as the .049, but I haven't actually been able to take mine appart....
I simply cannot get the conrod to slip off from the crankpin, like one normally would (with the liner out).
On the MkI it was easier to separate the piston parts and then lock them with locktite. I haven't done that on my only MkII engine yet, need to do that, thanks for the reminder.

Diamond Member





Posts

: 1533


Join date

: 2010-11-20


Location

: Sweden



Page 4 of 4 •

1, 2, 3, 4


Similar topics
---
Permissions in this forum:
You
cannot
reply to topics in this forum