Cox Engine of The Month
July-2019
Mike1484's
"Tee Dee .020 on a free-flight model"
---
PAST WINNERS

Not the best plug for all applications just most.
Tested the engine I want to power the newly acquired "Racer", a scrubbed 4002 Enya .19. For some reason a previous owner filed ENYA off the case and polished it. Ok, as long as it runs.
5% nitro (recommended 5-10%) turning a recommended 9/4 prop three turns out it showed promise but would not run. Pop, run a few turns and stop. Sizzle and spitting fuel I turned the needle in a quarter turn, then a half. Same thing. Times about 20 minutes with varying needle settings.
Finally getting a little tired of this I broke out one of my last two NIP Enya #3's. Flipped the prop, caught running poorly. Turned the needle out maybe a turn and it just took off running strong. Set there running smoothly for about a minute or more until the tank ran out of fuel. I have two 30 second movies but can't load them here. Found my Racer engine.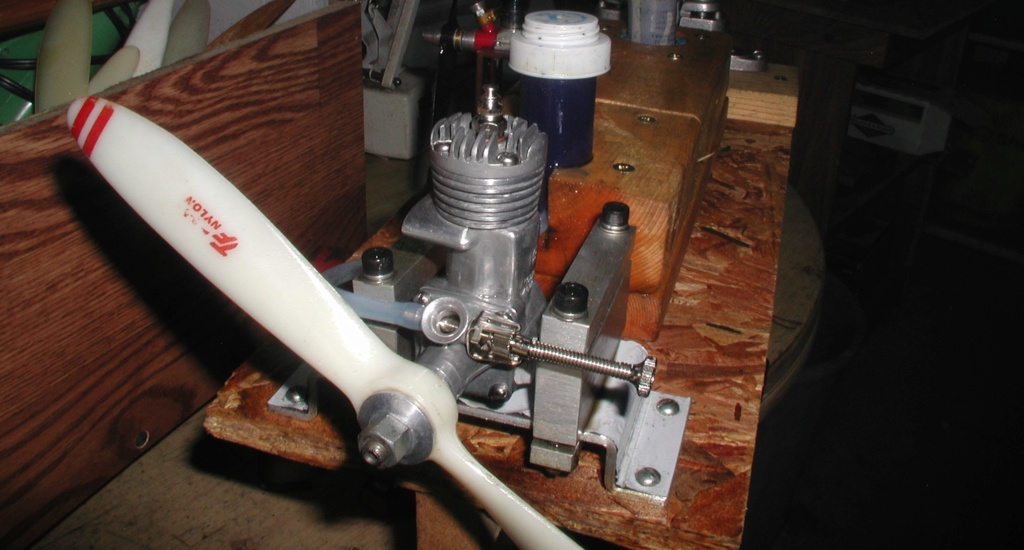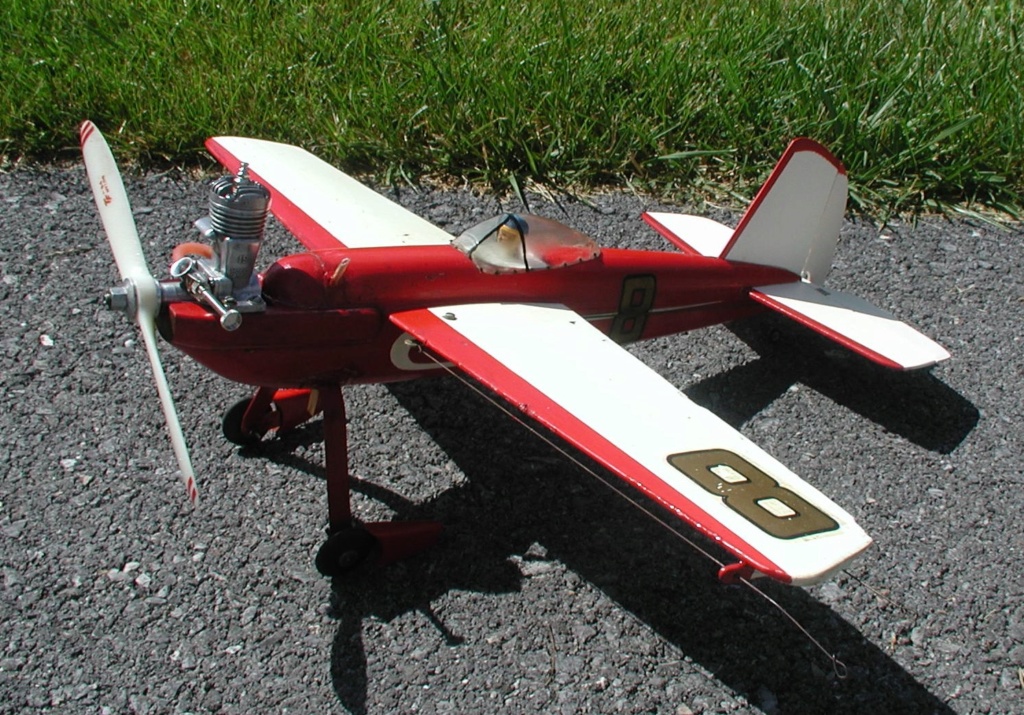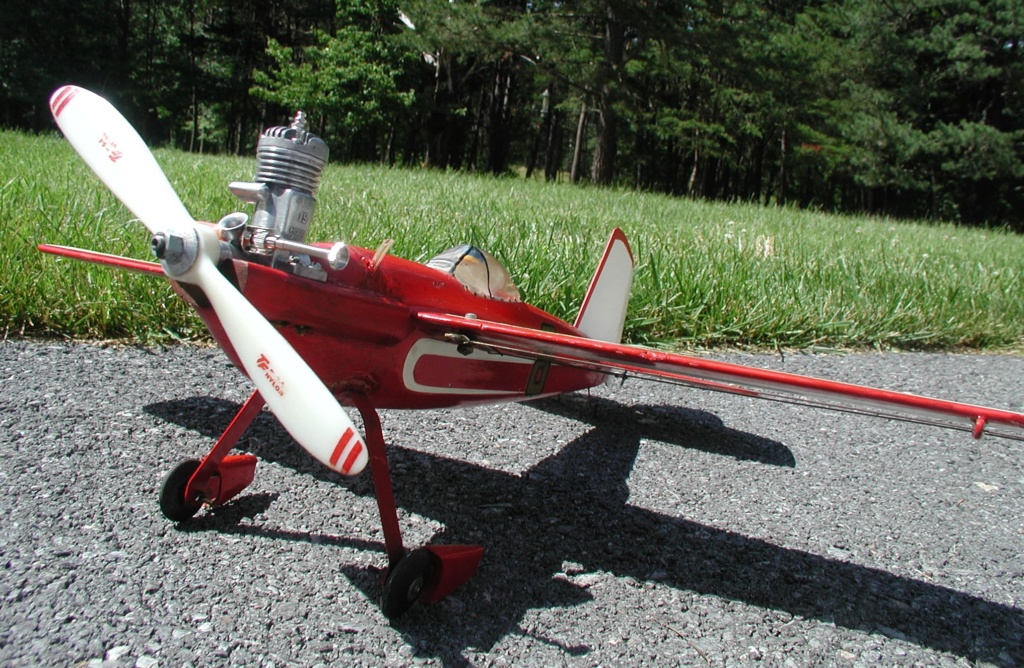 Vintage engine on vintage airplane. Works for me. But I still feel badly about not being to use that Cox TD.15.
I want to use a spinner, but of all my props this is my only 9/4 and I will have to drill it out to use the provided spacer. I have bunches of 9/6+ wooden props but the hubs are to thick to accept the spinners backplate plus the prop washer. This nylon Top Flight just doesn't look right, besides it's not Ken approved.
I have thought about sanding down and balancing a 9/6 to fit the shaft of the Enya, but that may not be a great idea. Anyone have a sacrificial wood 9/4? I'll trade you for most any size prop of your choice.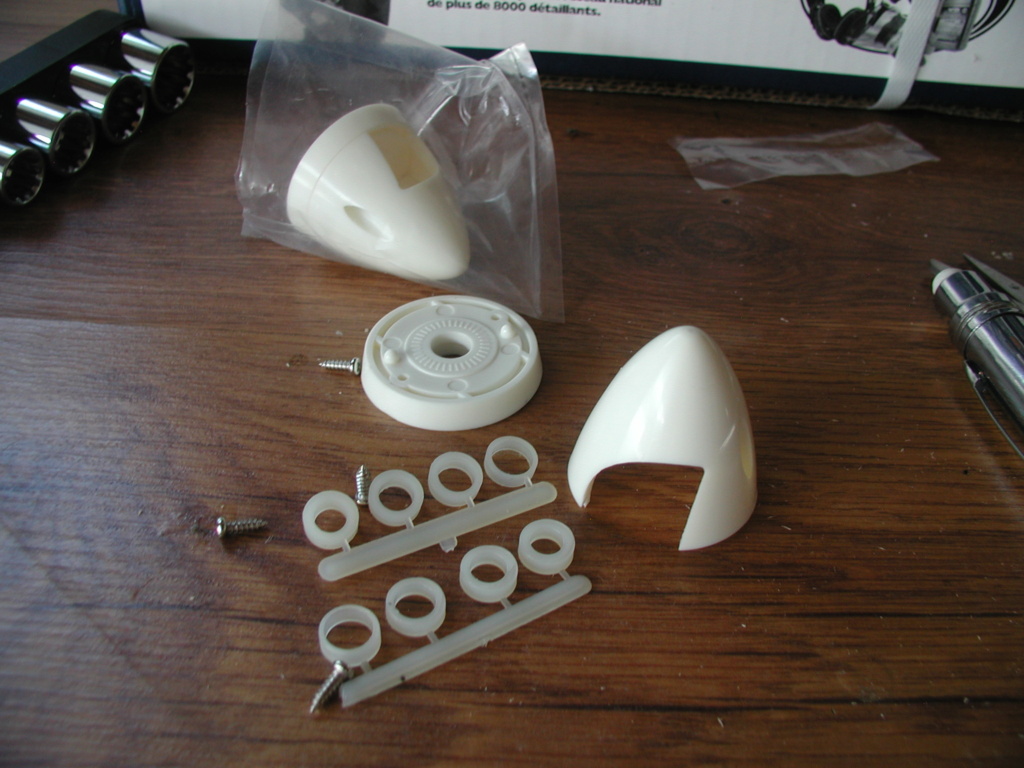 I'm pretty sure this plane had a spinner at one time. Also an Enya .19 instead of that Fox .15 as the mounting holes suggest.
For some reason a previous owner filed ENYA off the case and polished it. wrote:
It was probably stolen !

Man that thing is a smoke stack sitting on there >>>COOL<<< Fast!
Top Poster





Posts

: 5995


Join date

: 2013-01-18


Age

: 61


Location

: julian



8-5 or 8-6 should be good, and pretty fast for a racer. Might be easier to find too. Looks pretty mean.
Gold Member





Posts

: 219


Join date

: 2013-01-18


Location

: Leamington Ont. Can.



Nice engine, and nice engine stand there. I just bought one that looks the same from England a short while ago, and cannot wait to use it when I get back from holidays. I may try to get some running in while away on holidays, but my week seems pretty busy.
Diamond Member





Posts

: 2197


Join date

: 2011-08-13


Age

: 40


Location

: oakbank, mb



Thanks Eric, that is a big honker sticking up there.  Nature of the beast with the high wing.  The T-28 hides the engine better.  
So you want me to fly it like I stole it.  
I have 8/5's and 6's and might try those.  Also have 9/7's through 13 speed props.  Afraid of those.  
And Chancey, that's a good stand for larger engines, .45's and above.  But smaller engines don't fit as well, you have to squeeze then between the securing machine screws to gain access to the needle.  Not good but possible.
For smaller engines (.09 - .35) I like this Tatone.  It has pins that secure the engine through the mount holes and is easy to set up.  Kim has one so you know it's good.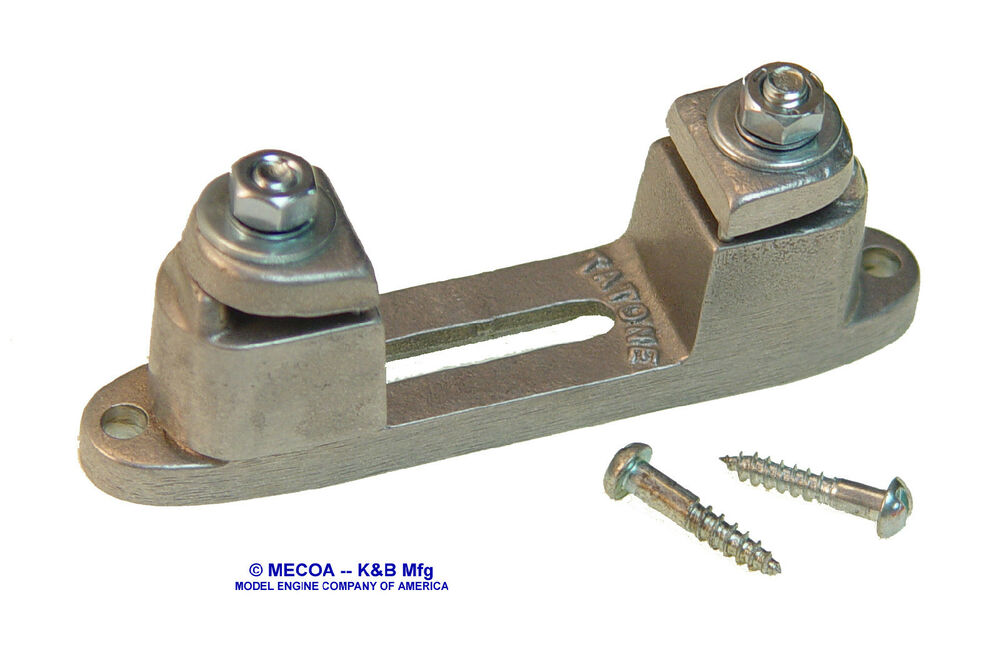 One is on the other end of my set-up barely visible at the top of the first picture.
Yes run it like you stole it

I am about to get one those stands (tatone) but not the Giant , i don't think i will every have a engine that big or over a .60 that i do have . I am gearing up to run some Ignition and i don't trust the old wooden test stand i have for that .

Top Poster





Posts

: 5995


Join date

: 2013-01-18


Age

: 61


Location

: julian



I have a stand like the Tatone, but find it seldom works with a muffler. I made up one, they both have pins in. The .19 is not much different than a .15. I would not go to 9" diameter, even going to 7" would be my choice. The older style motors can handle a bit of a load, but could still overheat/burn down.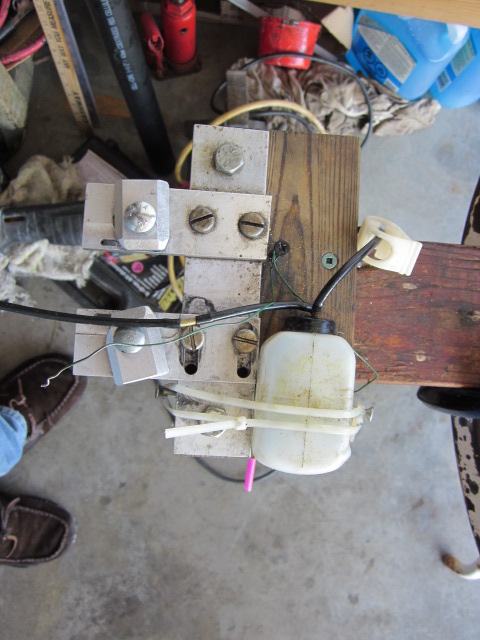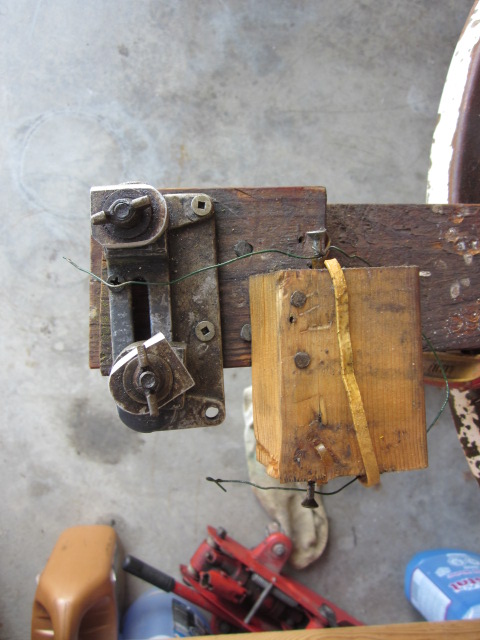 Gold Member





Posts

: 219


Join date

: 2013-01-18


Location

: Leamington Ont. Can.



Thanks,
For that particular vintage engine Enya recommends a 10/4 for break-in and 8-9 / 6-5 U-Control and stunt and an rpm range of 10-16K.  It's a square engine with the same bore and stroke.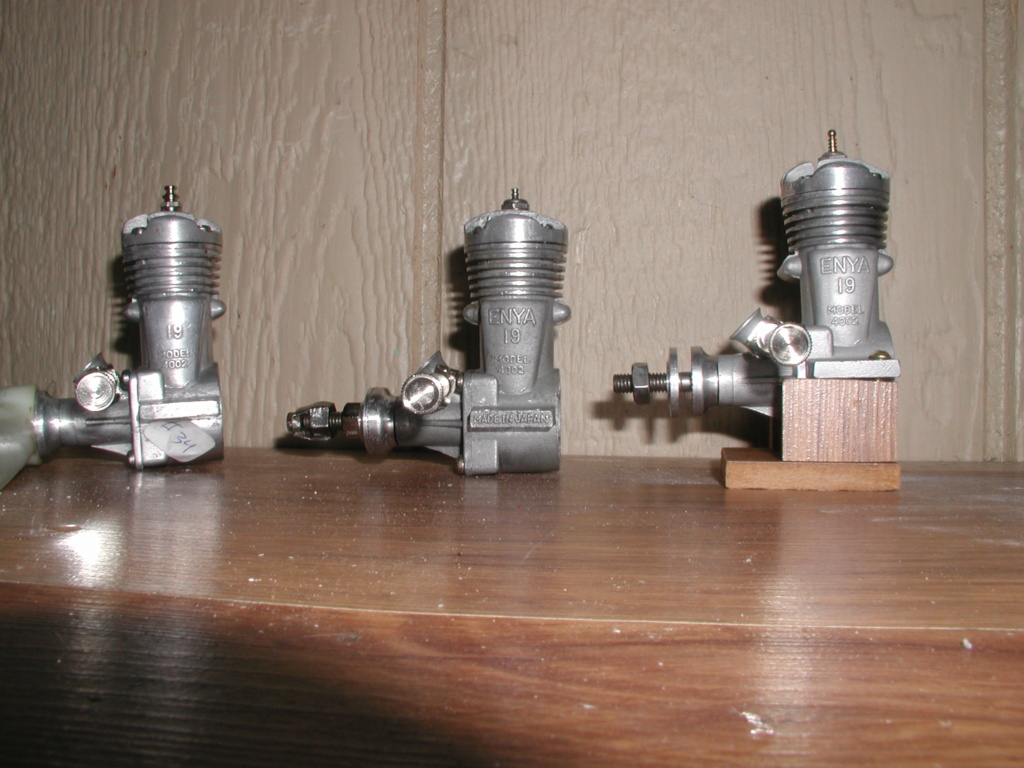 It might not be my favorite Enya engine but it's the one I have the most of, probably around 25/35 from the first to the last.  Some without the "Made In Japan" cast into the bearer but most retain it. Not sure if they were scrubbed or a transition from using it to not.
Nice job on your test stand. Looks well used.
Bob
"have a sacrificial wood 9/4?"
Bob, I just did a quick search of my stash of props and the closest Wood prop I have is a Top Flight 9-6.
While you're in a Enya mood, can you look at the attached picture and let me know if the Enya 40 shown is a worthy purchase? It's a RC model, and I'm guessing it has a front bearing from the looks of it.   Let me know what ya think of it!
Diamond Member








Posts

: 2236


Join date

: 2014-09-28


Age

: 66


Location

: Grand Rapids, MI



Looks like the Enya .19 might not be right for the Racer Rene so I may have to re-engine it. I have 9/6's.

That BB Enya .40 is not a common engine. If the price was right I would jump on it, useful or not.

Bob


Similar topics
---
Permissions in this forum:
You
cannot
reply to topics in this forum