Cox Engine of The Month
July-2022
Surfer_kris's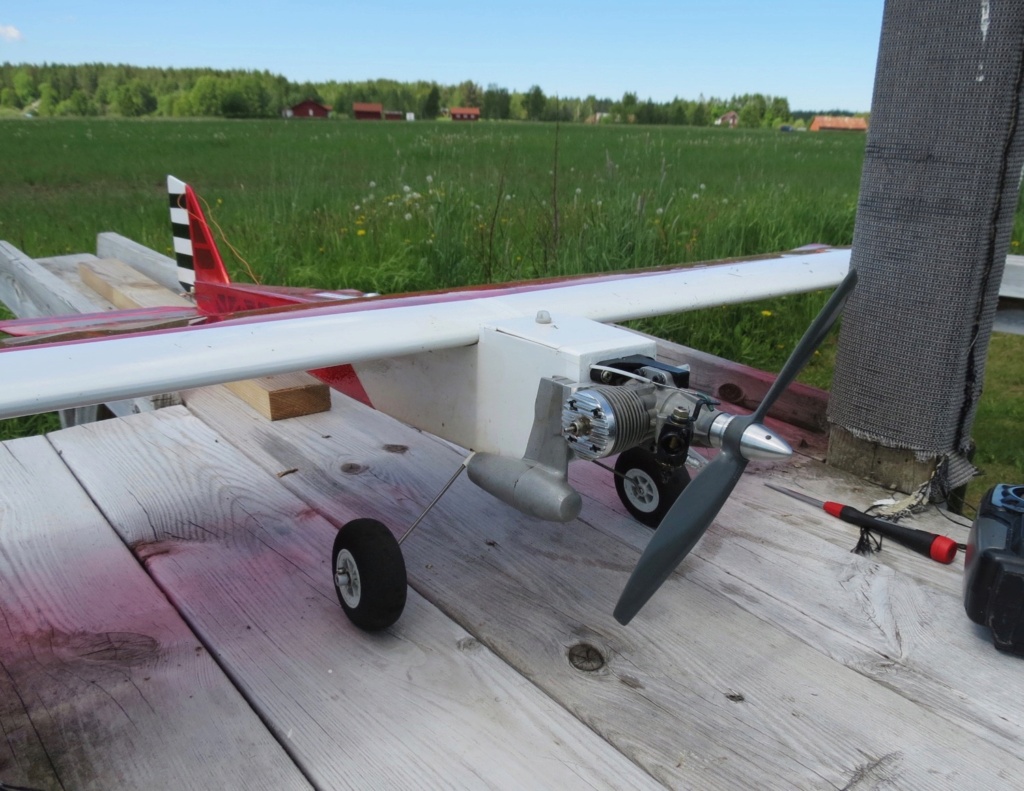 "Summer time!" with a Cox Conquest .15
---

---
PAST WINNERS
Sometimes backplates have the stem where the needle threads into a bit proud from the brass housing. Others are flush. The hole that allows the fuel to flow through would be higher or lower depending on the stem height.

Does this position really matter?

Just wondering getting a few backplates running a bit irregular and wondered if this might be it?

Thanks
Ice

Iceberg

Gold Member





Posts

: 353


Join date

: 2018-11-03


Location

: Bangkapi Thailand



Babe Bee backplates? I don't think it makes a difference. Replacing the spring with a piece of silicone and a small flat washer helps eliminate air leaks. I have pulled numerous needle valve inserts from backplates and see little difference in length. When rebuilding my engines I use a small drill bit or pin to ensure the fuel nipple is not clogged. You can see the pin protruding into the insert with the needle removed. I also found a few engines bought on the 'bay with broken needle valve tips stuck in the backplate. Guaranteed not to run. Hope this helps.

coxaddict

Gold Member





Posts

: 420


Join date

: 2013-01-27


Location

: north shore oahu, Hawaii



yes plastic backplates is somtime wrong fuel port inside ventury is wrong side point in wrong direction not center found couple of them my self is a way to fix it. not sur my self if mod to its position can help with fuel draw gain in perfomance for bee backplates not sur my self wat change to that part of engine can really improve mutch is job is to deliver right amount of fuel to jet in vetury jet size to ventury size must match if not harg engine run eratic flod to lean in second hope to get bether info for proper size spec jet to ventury size
Last edited by davidll1984 on Mon Jun 08, 2020 4:48 am; edited 1 time in total (Reason for editing : ad info)

davidll1984

Diamond Member





Posts

: 1983


Join date

: 2020-02-12


Age

: 37


Location

: shawinigan



When purchasing a tank backplate from us it is inconceivable that the hole is at the wrong height or not pointing towards the fuel nipple as the spraybars are manufactured without a hole, pressed into the shaft of the backplate and then drilled through via the fuel nipple.

it hapen from engine used lot not new engine from cox sory not mention that cox is to me by far best litle engines in world of smal engine

davidll1984

Diamond Member





Posts

: 1983


Join date

: 2020-02-12


Age

: 37


Location

: shawinigan



---
Permissions in this forum:
You
cannot
reply to topics in this forum