Cox Engine of The Month
September-2023
balogh's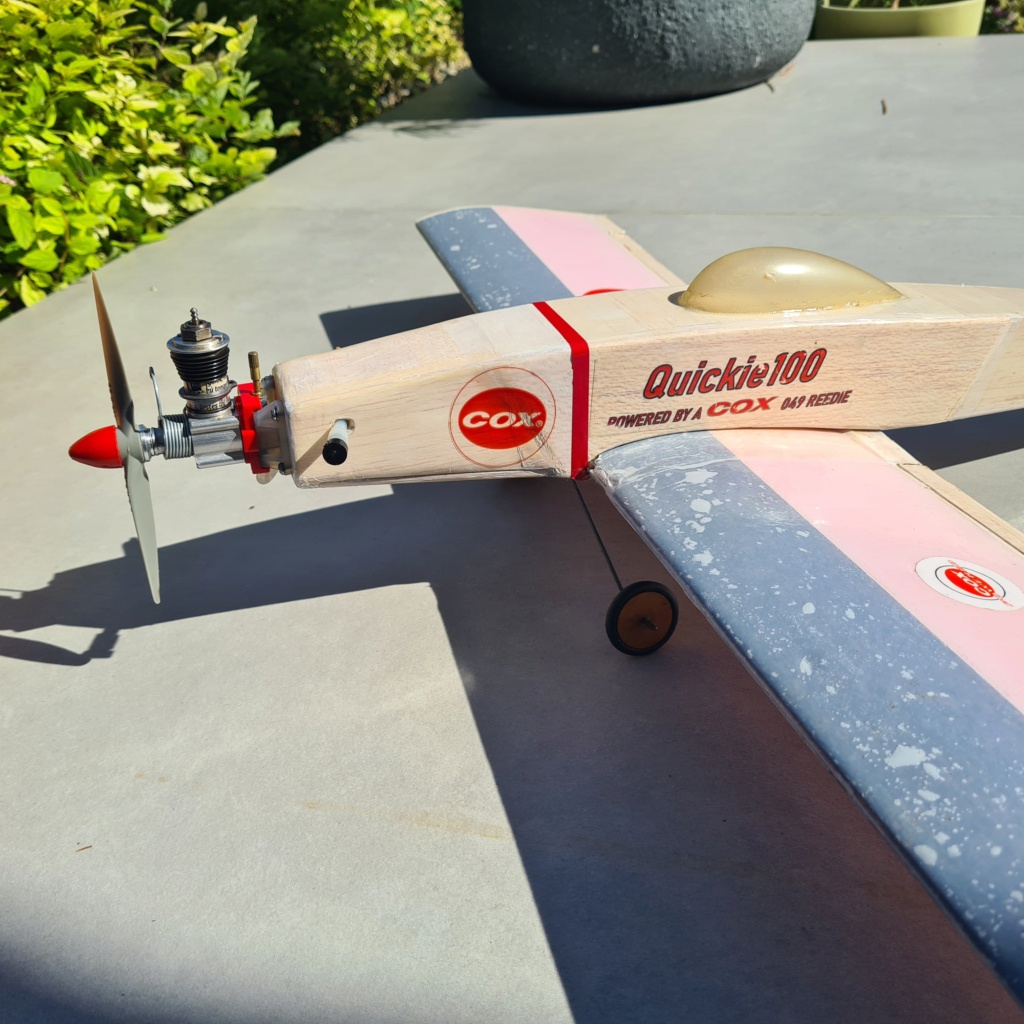 "Beefed up old stock 290 on my Quickie100 RC after plenty of airtime hours..."
---

---
PAST WINNERS

ebeneezer

Gold Member





Posts

: 282


Join date

: 2012-05-22


Age

: 65


Location

: Banbury Oxfordshire England



Make one in paper or card stock first.
If you can have fewer pieces and a couple more bends you might have better results.
You need a small tool for bending careful bends. This can be made from common cold-roll steel and a couple nuts and bolts. I have been using a pair of sheet metal pliers.
Use a sharpened nail of the proper diameter to make the fuel line holes. The bend/flare of using a punch will provide more surface to solder too vs drilling.
You can use a clamp or vise to hold the ends tight to the tank body for soldering. Finer joints require less solder to become leak free.
Clean, sand and flux everything.
Tinplate is another good choice of material.
Good pics here
http://www.modelflying.co.uk/forums/postings.asp?th=66985&p=1
Another diagram near the bottom of the page
http://www.aeromaniacs.com/Tips.html
I have been experimenting with recycled tinplate from an olive oil can. My results have been less than stellar with less than half my tanks even sealing up.
Phil

pkrankow

Top Poster





Posts

: 3025


Join date

: 2012-10-02


Location

: Ohio



Your diagram shows brass shim stock. In my opinion, that would be a very poor choice of material to use. I wouldn't use brass tubing either. Brass and our fuel don't get along well and the green death will overcome. Brass work hardens and splits. Brass shim stock is strained one direction and will inherently split if bent improperly. Brass tubing isn't seamless and once again it will split. Copper tubing is not as prone to this problem. If you use clean tinplate, like the type that's found on a laquer thinner can, it will work far superior. In addition to that, I wouldn't sand tinplate with abrasives prior to soldering. Using a wire wheel or Scotch-Brite pads yield far better results and will also prevent the plating from being removed. The plating is your only defense in preventing corrosion which will readily happen unless you remove all of the flux. I do this with a laquer thinner followed by a soaking of high percentage castor fuel for at least 24 hours. I like to use 60/40 rosin core and Nokorode paste flux. Be certain to solder the pickup at the rear of the tank or it will act like a tuning fork inside and will once again fail. If possible, solder your filler pipes inside as well. When complete pressure test after cleaning all the flux off of the exterior of the tank and try and fill it up with a syringe like your trying to pop it. Ken

Ken Cook

Top Poster





Posts

: 5258


Join date

: 2012-03-27


Location

: pennsylvania



Thanks guys, after some research I've decided to buy a tank from Cox International. It's seems quite envolved to make a good stunt tank. Maybe oneday.

ebeneezer

Gold Member





Posts

: 282


Join date

: 2012-05-22


Age

: 65


Location

: Banbury Oxfordshire England



Similar topics
---
Permissions in this forum:
You
cannot
reply to topics in this forum