Cox Engine of The Month
October-2018
Mudhen's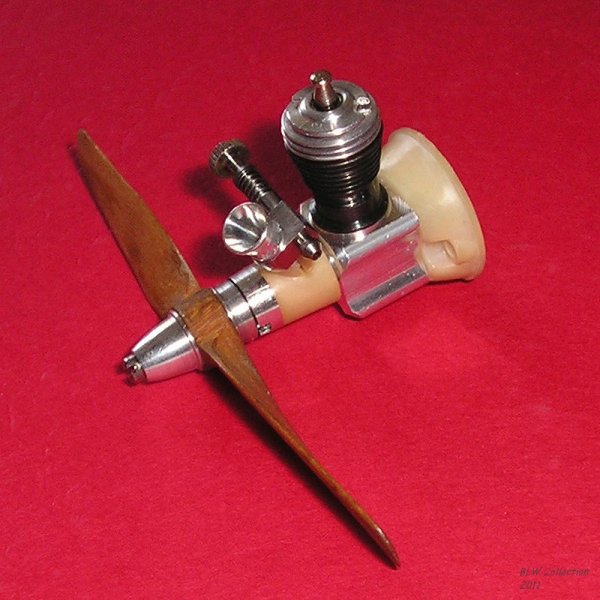 "Prototype T.D. .010 c.1960"
---
PAST WINNERS

I just wanted to know if i could use olive oil as a after run oil.

Why can't we use synthetic oil in our cox engines.

What is a good size plane for a cox 049killer bee.

Can I use olive oil instead of castor in fuel.

Thanks in advance
Tim.

Pin head

Guest





I'll answer with what I've learned from modelers who have a much better background in engineering and lubrication than I do. As I understand it, castor oil has a lot of properties that no other oils have. Those are the same reasons why 2-stroke motorcycle racers use it in their engines. Aside from being a good lubricant, it has a high smoke point, higher than even many synthetics. Rather than burning off in combustion, it mostly passes through and exits the exhaust carrying heat with it, thereby regulating the engine's temperature. Without it the engine would not have the ability to radiate heat fast enough to prevent destroying itself. The portion of castor that does reach a critical temperature, rather than burning off, turns to a varnish that deposits a protective layer that prevents wear of load bearing surfaces.
One of these in particular in the Cox engines is the ball socket that connects the connecting rod with the piston. It must have a varnish coating to lessen friction and prevent it from eating itself in short order. This is the main weak point of Cox engines. The ball socket still needs to be tightened with a reset tool after breaking in, and sometimes after an engine has been run in a high performance manner. The varnish also prevents premature wear of the piston and cylinder. Olive or other vegetable oils would not be up to the job.
Modern synthetics make a good addition if mixed 50/50 with castor. They reduce excessive varnishing and have even better lubrication properties. The best after run oils are air tool oil with additives that neutralize the leftover combustion compounds that would otherwise oxidize and corrode the engine's internals.
Any 1/2A control line. kits with wing areas in the 100-200 square inch range are good for a Killer Bee. That's probably one of the best Cox reed valve engines ever. RC and Free Flight planes can have much larger wing areas if they are light and floaty.
Here are some examples of C/L models:
http://brodak.com/control-line-kits/brodak/1-2-a-series.html
There's more. I'll get back to it later if someone doesn't continue. Welcome to CEF
Rusty
Moderator




Posts

: 10630


Join date

: 2011-08-10


Age

: 62


Location

: South Carolina, USA



Thanks for the info - really appreciate it.

Tim.

PIN HEAD

Guest







Similar topics
---
Permissions in this forum:
You
cannot
reply to topics in this forum