Cox Engine of The Month
May-2023
sosam117's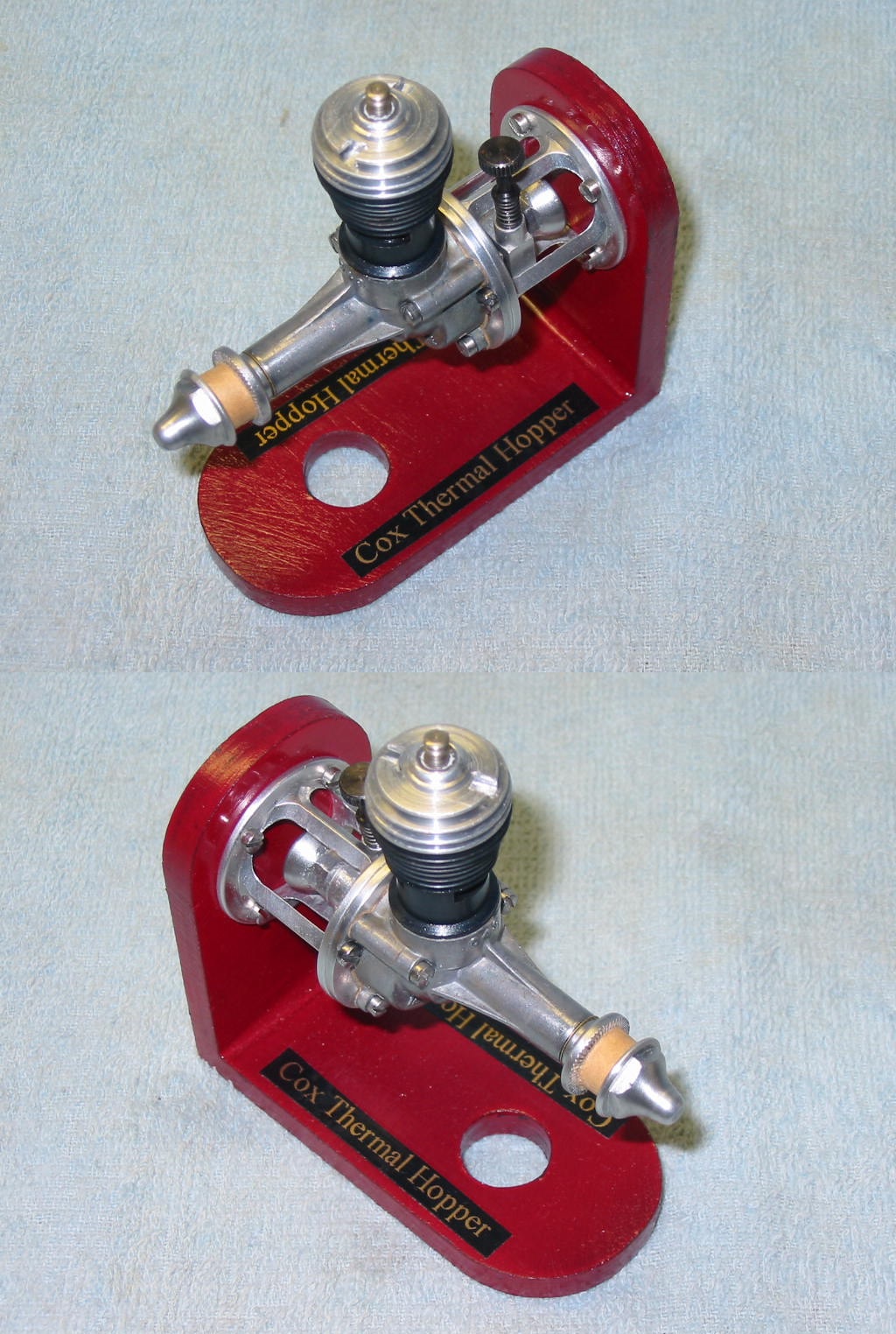 "Pre-1956 Thermal Hopper -- cleaned and completely rebuilt."
---

---
PAST WINNERS
I would like to say it went smoothly but it didn't!
From my previous posts you will see that I have been practising with Flight Simulator, a bit of indoor flying (mostly helicopter) but also with the Mini Vapor (too ashamed to show the video, spent a lot of time bashing it into walls, curtains and furniture! - but it is still intact!).
However, the weather here is still not good - very cold and a varying breeze with the occasional sign of snow in the air.
I took the dog for a walk to the local park and noticed that the air was still. Suddenly, I decided that this was ideal flying conditions and returned to pick up aeroplane.
The camera woman/dog handler was duly appointed and a return made to the park with an eRC Micro Stick. (Yes, I know it is electric, not Cox and so on and so forth - but the local bylaws here ........!!!!******).
On return the breeze had picked up. The aeroplane destructions simply stated not to fly in winds over 5 m.p.h. Am I supposed to carry an anemometer with me? Anyway, it wasn't windy all the time - it came and went.
Determined not to return without even trying .................
https://www.youtube.com/watch?v=DRInIh-lzt0
Now I should say it looks better (well I think so!) than it was. As soon as the plane went over 10ft, it got caught in the wind and could not make headway while the breeze blew. It gradually flew itself downwind! Undaunted by this, I managed to make the most of it - landed in the trees twice, smacked it into the ground a few times but had a marvellous time.
The dog also enjoyed being chief spotter and retriever (well guard dog!) and the camera woman found the tree landings very amusing!

ian1954

Diamond Member





Posts

: 2688


Join date

: 2011-11-16


Age

: 68


Location

: England



Hey congrats, not to bad for first time out of gate in a quarter century! Get some down trim in 'er and you'll be fine.
---
Permissions in this forum:
You
cannot
reply to topics in this forum