Cox Engine of The Month
August-2019
fredvon4's
"Tee Dee .049"
---
PAST WINNERS
Page 3 of 3 •

1, 2, 3

Well.. the inner-tube type tire "media"
does
work.. but hasn't seemed to
stand-up
to the rigors of 15K+ rpm
direct-drive
punishment for more than x5 laps.. on a 12 foot tether, running on "rough" asphalt.
A smooth-surfaced
circuit
would definitely yield more mileage..

So...... since the
circuit
is not likely to change anytime soon.. I need to experiment with alternate tire/wheel materials.. if I'm to experiment further "at home" with the Rodd-E-Liminator.

I have a wheel/tire "box"...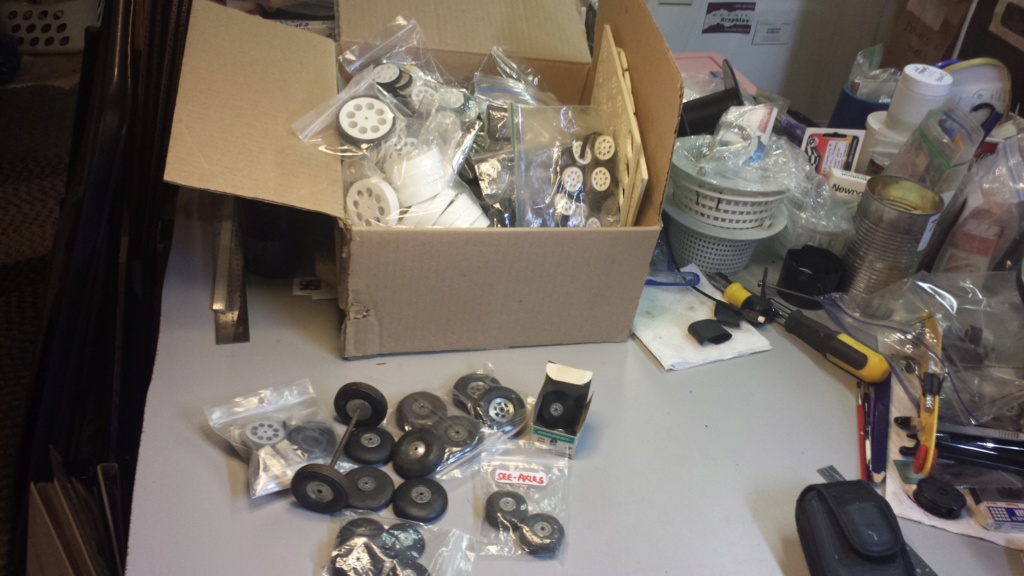 and also lots of raw-materials for the making of wheels/tires.. that won't fit into that box. That said; this afternoon I picked-out some old/vintage wheel/tire combos.. to see if there were any that might work for the Rodd-E-Liminator..

CEF member "overlord" (Lieven) also mailed me a tire that would
definitely
work with my current 1.5" diameter wheel.. except that the tire-width is approx. 6mm.. and my wheel's width is approx. 25mm. (1")
The Rodd-E-Liminator is set-up to utilize a 1.5" diameter tire on its' rear (powered) axle.. and its' non-powered "outrigger"-axle. Further attempts at changing tire-diameters will keep the same diameters for both rear-axles.
It's been a damp Father's-Day here in Northern Rhode Island.. and I'd wanted to run the car today. I suppose I could have.. but the thought of all the support-gear getting wet was a turn-off.
So.. I decided to change-out the wooden front wheels for a pair of N.O.S.
Perfect
-brand #66 1.375" dia. streamlined ones that I've had for decades.
I re-weighed the car.. and it's now 7.9oz. I can't seem to get
SERVimg
to work tonight.. so I can't post the photos for this latest revision yet..  
I think you are set for success now.
Moderator






Posts

: 10490


Join date

: 2011-10-24


Age

: 45


Location

: Tuttle, OK



Cribbs74 wrote:I think you are set for success now.
We'd think so.. but ya' never know with these
things
. The tether could break.. and the car might shoot-off.. and become airborne after jumping the curbing and crash through a neighbor's front window.. taking-out a priceless family heirloom. Those are the kind of
things
that happen to me Ron...

Let's see if SERVimg will work tonight... yup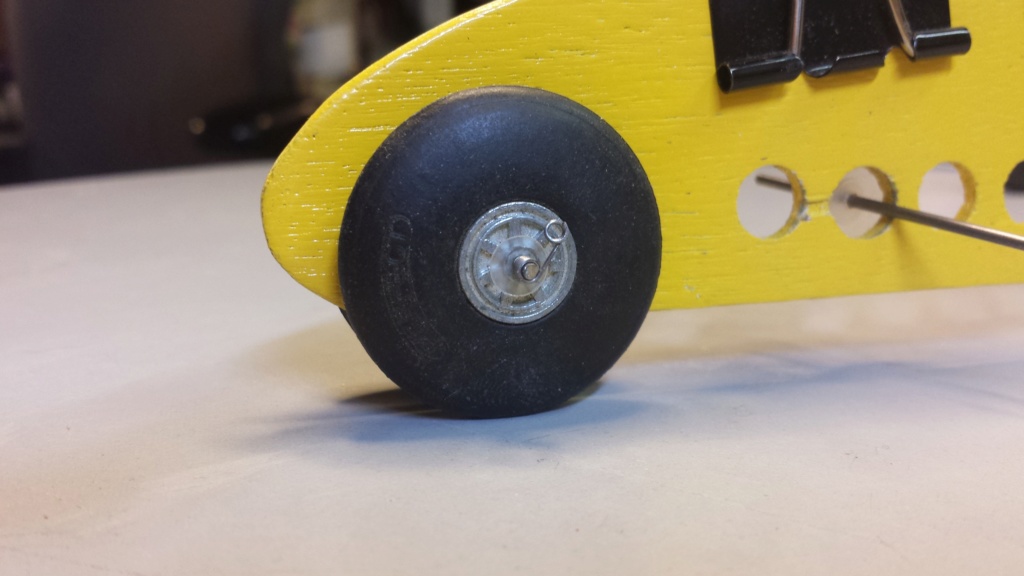 If it were me I would solder those spring keepers to that bridle. I have lost many a wheel in flight using those keepers. That's just from them vibrating off. In your case they are under much more strain.
Might keep you from breaking that heirloom...

Moderator






Posts

: 10490


Join date

: 2011-10-24


Age

: 45


Location

: Tuttle, OK



car might shoot-off.. wrote:









Last edited by getback on Tue Jun 18, 2019 9:00 am; edited 1 time in total (Reason for editing : add on)
Top Poster





Posts

: 6101


Join date

: 2013-01-18


Age

: 62


Location

: julian



Page 3 of 3 •

1, 2, 3


Similar topics
---
Permissions in this forum:
You
cannot
reply to topics in this forum