Cox Engine of The Month
July-2019
Mike1484's
"Tee Dee .020 on a free-flight model"
---
PAST WINNERS

Following Steve's and others advice I bought a copy. Are there any errors/changes that I should note in the margins?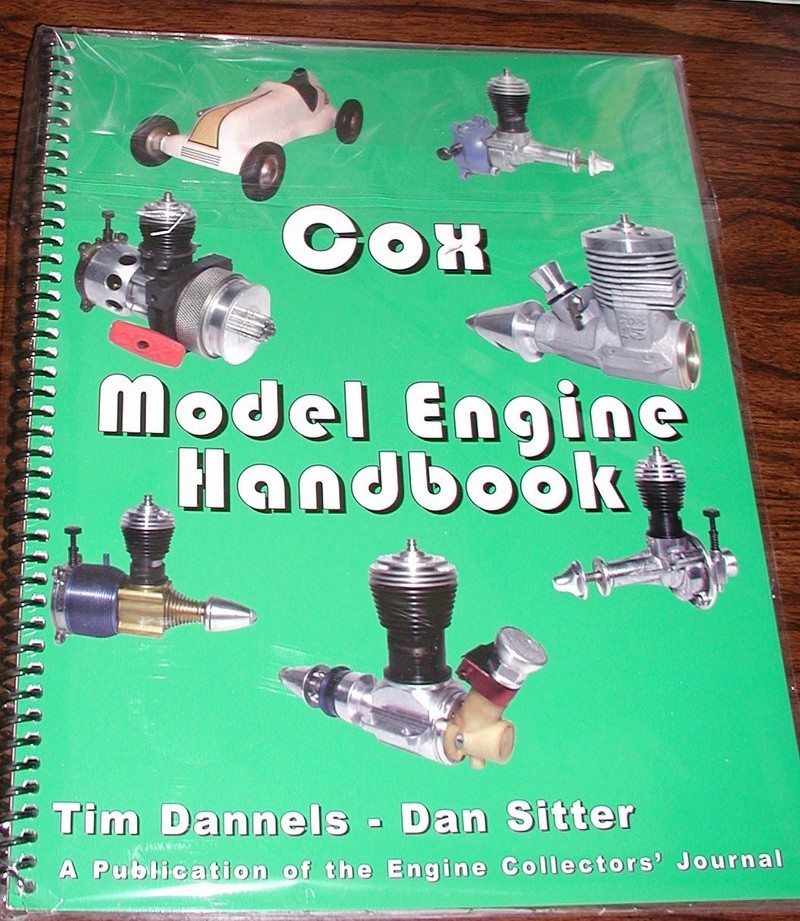 Lost power for about 26 hours Friday. Took advantage of the time to read O'Reilly's "Killing England" and mount a couple of engines on plastic bases. Got to find a different approach/base with the "postage stamps."
Top Poster





Posts

: 4251


Join date

: 2014-08-18


Location

: West Virginia



Bob,
Due to the amount and depth of research that went into this book, I don't think it's possible for anyone to know if there are any errors or corrections.
I think that there were so many different possible parts combinations that could be done on the plant floor that a simple substitution by one assembly worker could be found, but, I wouldn't consider the book or the research in error.
After all, they were building kids toys not doing brain surgery.
Hope you can find time to consume it all.
Pop Quiz on Friday !!! LOL !!!
Steve....................
Gold Member





Posts

: 369


Join date

: 2012-02-28


Location

: Georgia



My two cents is to assume the information accurate until evidence surfaces to the contrary.

I applaud Mr. Sitter's work. To be sure it was a near Sisyphean task. I say near because it was labor intensive, but certainly not fruitless. It has tremendous value.
The problem is tracing the almost innumerable changes that took place. (This assumes one has all the in-house documentation or products/parts to support the changes.)
In my own research I found 11 different production tank backs for the Babe Bee and its successive types from 1956 to 1969. That's almost one per year.
Multiply those changes by the number of parts per engine, the various engines for products, and the stand alone hobby/competition engines and one can imagine the mountain facing Dan.
It's a good read and a good reference.

I won't be here for the pop quiz.
Gold Member





Posts

: 440


Join date

: 2011-09-19





I'm certainly not impugning the authors work, but coming from a publishing background I know that it's the rare manuscript that makes it to the book binder that does not contain some sort of factual, statistical, or typographical error.  My contributions here are full of them.  

I'm sure that Mr. Dannels and Mr. Sitter and their proof readers did their research.  But there are so many Cox engine enthusiasts here with scads of hands on experiences with these products that something untoward might have surfaced since publication.  
One could spend a considerable amount of time just reviewing the cylinder/back plate/crankcase sections, but what caught my eye was the little column on prop drivers, throttle stops, and counterweights.  Looking at one of my Cox engines last week I noticed for the first time what appeared to be a brass prop drive, can't be I thought.  Yes, can be.  

As for the Pop Quiz, I'm passing too.  

Bob
Top Poster





Posts

: 4251


Join date

: 2014-08-18


Location

: West Virginia




---
Permissions in this forum:
You
cannot
reply to topics in this forum