Cox Engine of The Month
November-2019
jmcalata's
"Pee Wee .020 throttled combinated"
---
PAST WINNERS
Page 7 of 7 •

1, 2, 3, 4, 5, 6, 7

NEW222 wrote:Good Job. Coming along quickly. I am at a standstill here due to the lovely weather!
Thanks buddy.. I detect a note of
sarcasm
..
The weather "here" has been
all over the road
bro... It got
early in the week and it's still chilly here.. compared to last weekend.
Are you waiting for "painting-weather".. or flying-weather?
I realized that I needed a tail-skid for this airplane. If not; the elevator-horn would scrape the ground.

I could have used a smaller diameter music-wire.. but I wanted a substantial skid.. for reasons outlined in the next paragraph..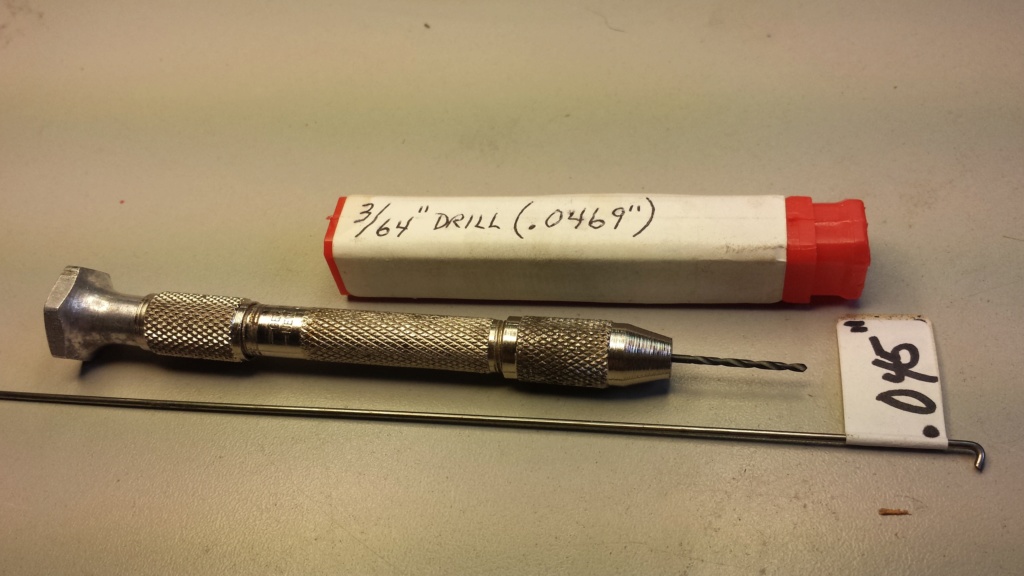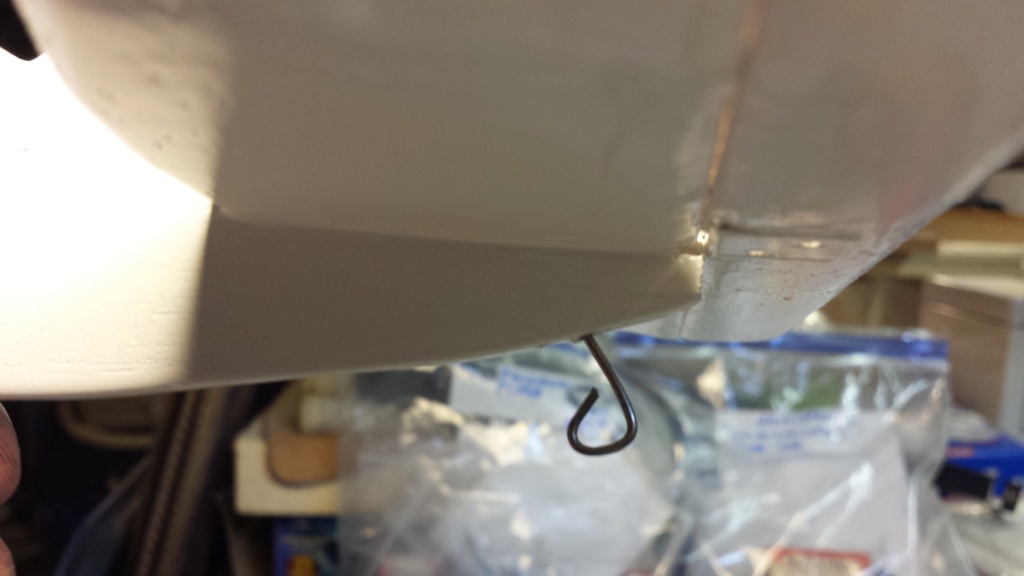 I could utilize this skid as a pin-stooge anchor-point if need be.
I'd been thinking about this.. but put it off because I built a new C/L
launch-stooge
which has a
fork
which cradles the models' tail-plane just forward of a conventional-stabilizer.. (a popular stooge-design). I had previously been using a "pin-stooge" which requires the model to have a "receiver" for the pin to lock into. This had traditionally been either a music-wire tail-skid with a "loop" formed in it.. or a tail-wheel having a hole for the stooge-pin to pass-thru.. retaining the model.
Here are some photos of my new "fork" or
sling-shot
stooge..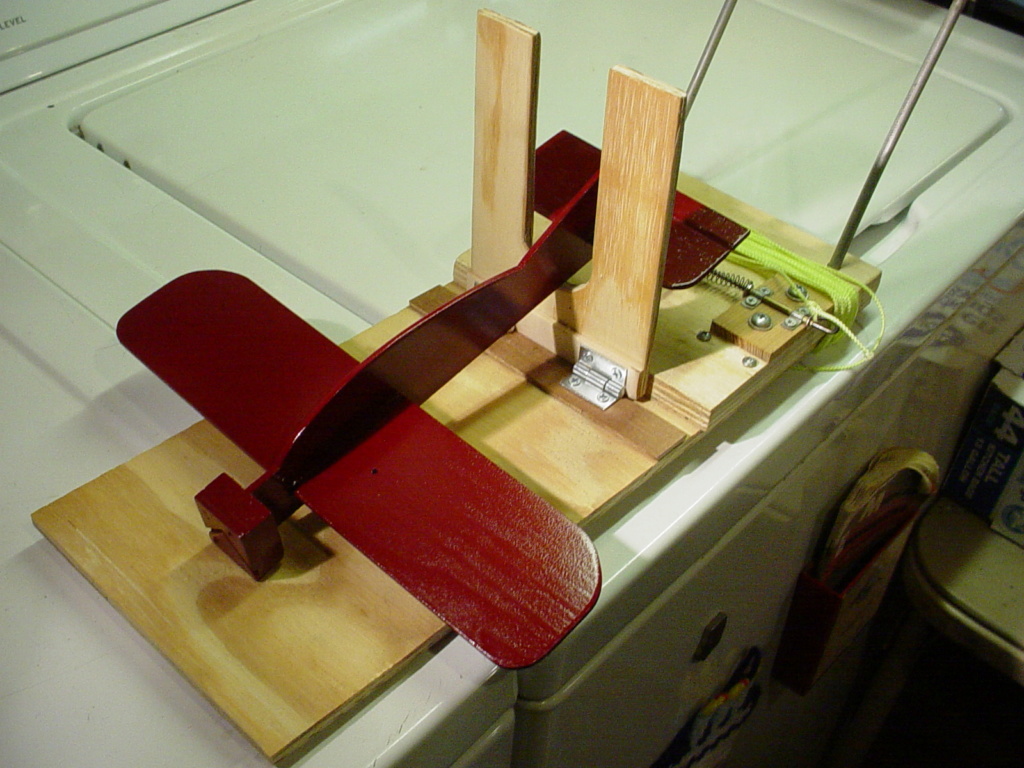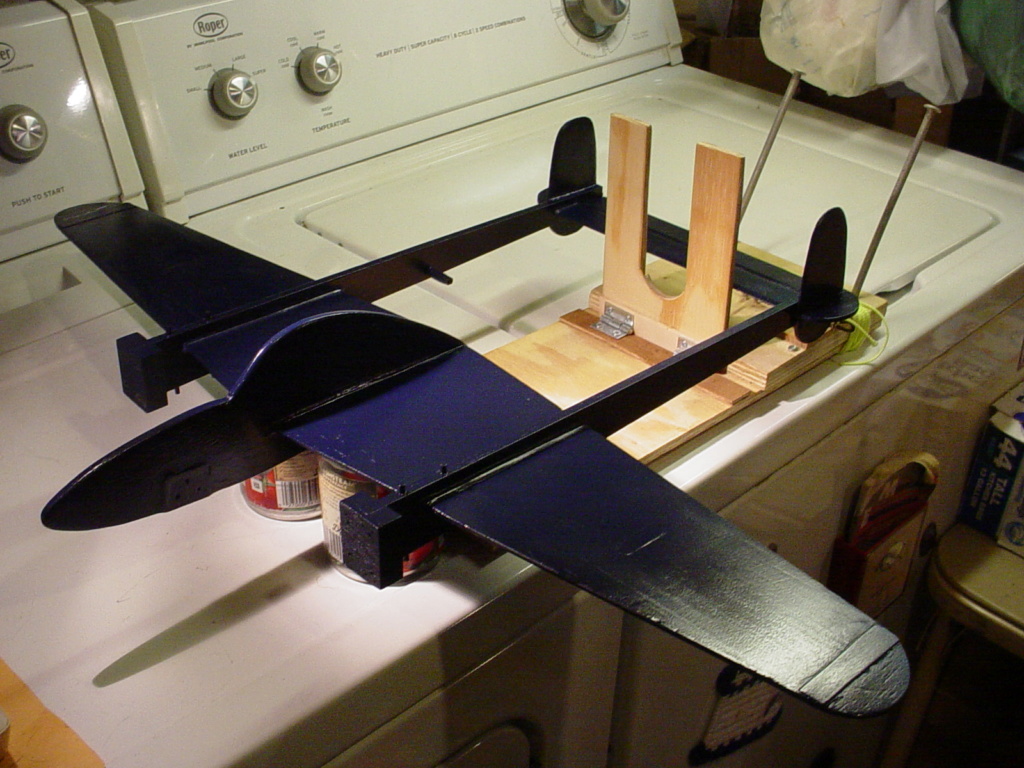 Looking at these photos in retrospect.. I should add some soft-foam padding to the backside of the stooge-fork to prevent scratching the models' finish on release.
Here are some photos of my old "pin-stooge" which is still a very compact and reliable design.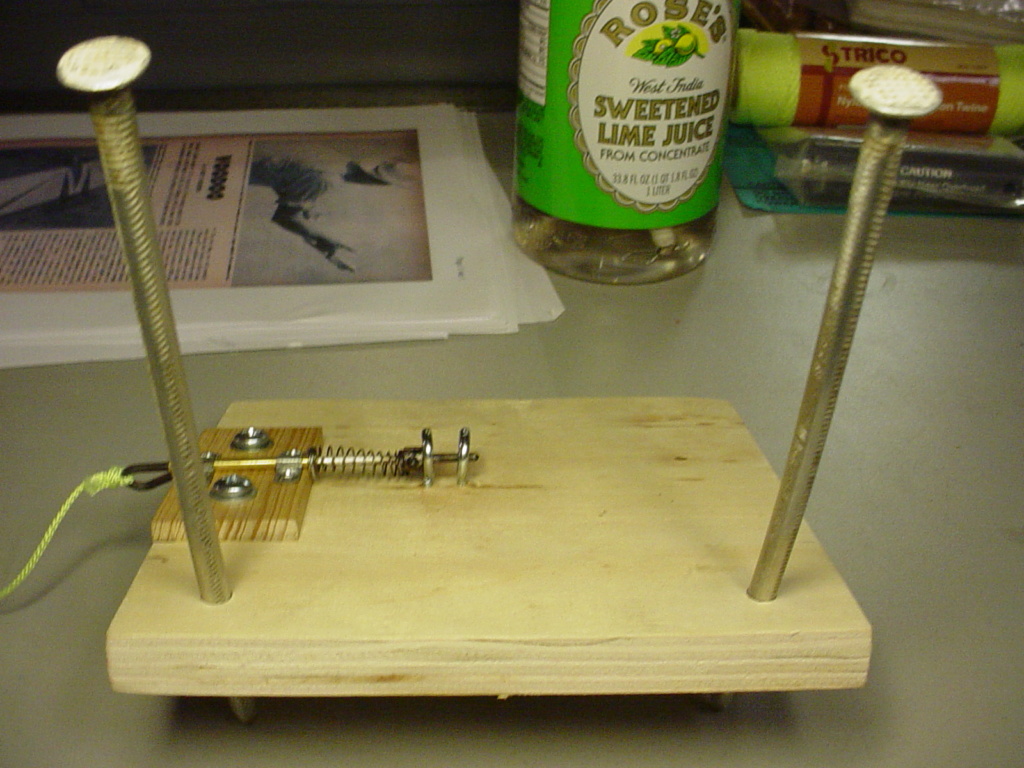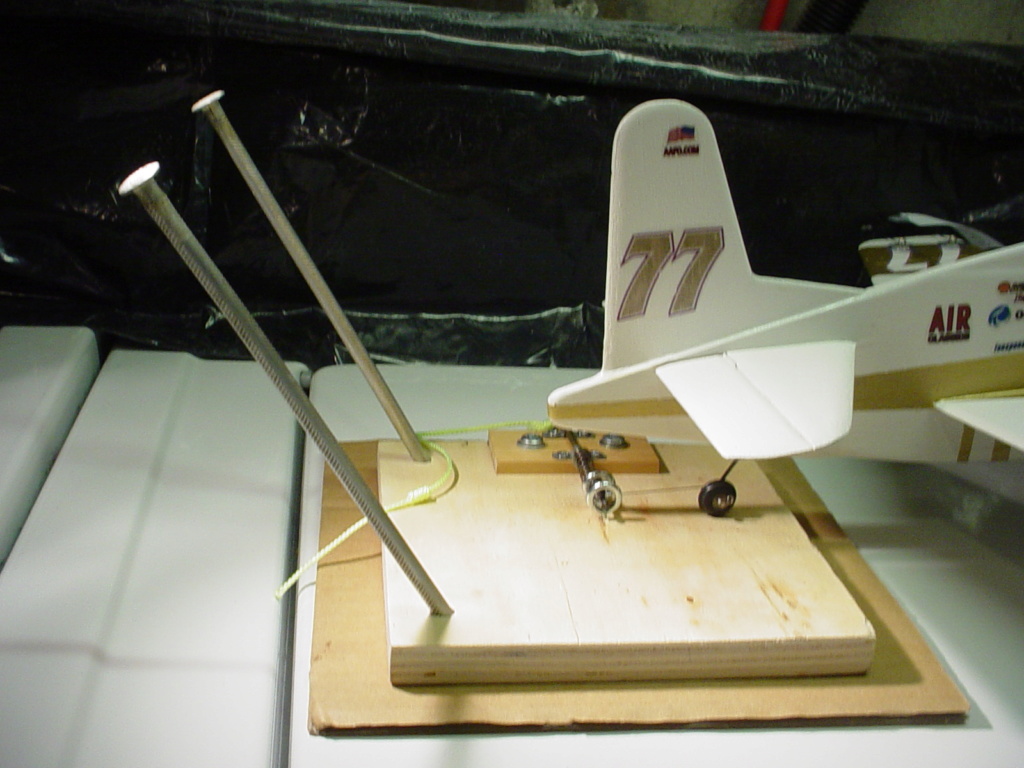 There are many quick/easy ways to adapt a C/L tail-dragger to accept a pin-stooge link/receiver.
A safety-pin hooked onto the tail-gear..
A strip/tab of fiberglass window-screen material attached to the rear-underside of the model using 5-min. epoxy at the field.
My reason for building the "tail-fork" stooge was because of my two latest renditions of the Lockheed P38 Lightning.. and T33 "Shooting-Star".. which both have tricycle gear.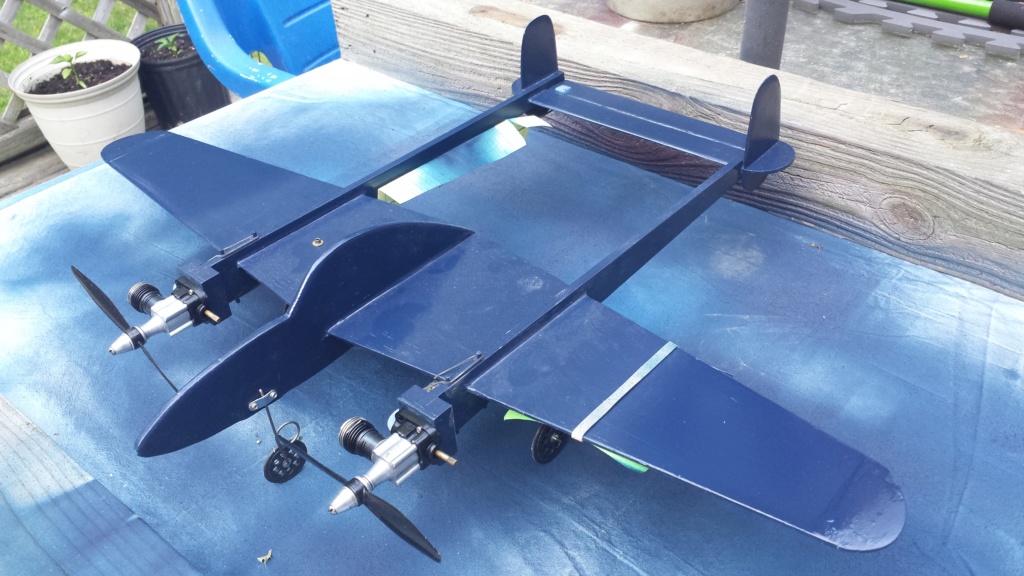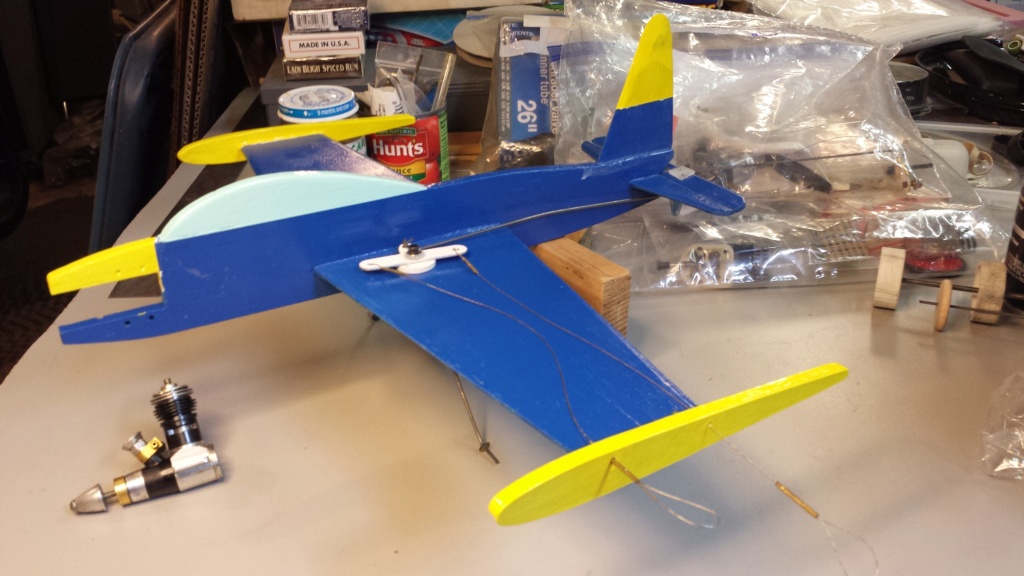 We're getting there.. I'm working towards getting several models in the air this season.
Page 7 of 7 •

1, 2, 3, 4, 5, 6, 7

---
Permissions in this forum:
You
cannot
reply to topics in this forum